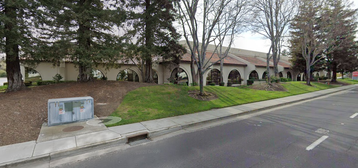 Vantage already has two data centers – CA12 and CA14 – on Walsh Avenue, as part of the six on its Santa Clara campus, with the other four on a neighboring street. The 2590 plot sits between the other two Vantage properties on that street.
Vantage's Santa Clara campus currently measures 21 acres, offering more than 335,000 square feet (31,100 sq m) of data center space and 77MW of capacity. Facebook is reportedly a major customer on the campus.
Last September the company announced it was building a second data center on the company's Santa Clara II campus. Called CA23, the facility will be 200,000 sq ft (18,500 sq m), provide 32MW of IT capacity and due for completion in the second half of 2021. The Santa Clara II campus will include a total of three facilities and 77MW of IT capacity when complete.