Vantage SDC (Stabilized Data Centers) has acquired a 24MW data center in Santa Clara, California.
The CA22 data center facility is located in Vantage Data Center's CA2 campus next to Vantage SDC's fully-owned CA21 facility.
The facility was acquired for $539 million and will be funded primarily through existing and new Vantage SDC debt facilities as well as cash on hand.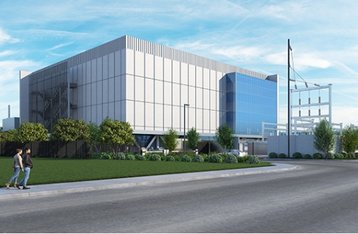 Vantage Data Centers formed Vantage SDC with Colony Capital (now DigitalBridge) in July 2020. The $3.5 billion partnership was formed to hold Vantage's 'stabilized' data centers – ones that are fully constructed and with a high and stable tenancy rate that can cover its debt and other costs – with an initial portfolio of 12 facilities across the US and Canada.
The deal marks the first acquisition since Vantage SDC was formed and takes its total portfolio to 13 facilities with 177MW of total capacity. As with other stabilized facilities, Vantage Data Centers will continue to manage and operate CA22.
Vantage DC first began work on its second Santa Clara campus, on Mathew Street, in 2018. Comprising three four-story buildings when fully complete, the nine-acre campus will house more 500,000 sq ft of wholesale data center space and 69MW of capacity.
"DigitalBridge's commitment to supporting the growth of its portfolio companies while serving the growing need for hyperscale data centers remains strong," said Marc Ganzi, President and CEO of DigitalBridge. "This transaction not only advances Vantage SDC's strategic plan to grow its portfolio of stabilized data centers, but also increases DigitalBridge's exposure to world-class digital infrastructure assets that deliver consistent returns for investors."
TD Securities acted as Sole Lead Arranger and Bookrunner on a $105 million Term Loan supporting the transaction.