Vanuatu's Internet Service Provider (ISP) 3 Link and regional telecommunications service provider Wave have announced a partnership to roll out 5G broadband services in the country.
According to the Vanuatu Daily Post, the pair are aiming to introduce 5G services across the country next year.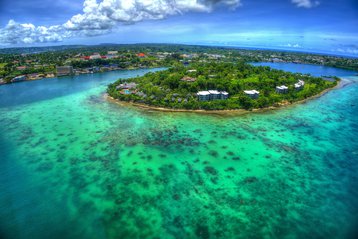 At present there's no 5G network coverage in Vanuatu.
3 Link, a locally operated enterprise, has been providing satellite communications through Kacific Broadband Satellites to underserved communities in Vanuatu since 2020.
"This collaboration deeply resonates with 3 Link's mission. We are honored to introduce this new technology and believe this critical digital infrastructure will drive the country's sustainable economic growth, climate resilience, and shape a brighter future for Vanuatu," said Millie Ogden, founder of 3 Link.
"Our focus on an inclusive digital transformation is the driving force behind our commitment and we would like to extend our thanks to the Telecommunications Radiocommunications and Broadcasting Regulator (TRBR) for its forward-thinking policies that will facilitate this transformative endeavor."
"Our partnership with 3 Link underscores our shared belief in connectivity as a catalyst for progress," added Paul Hyde, CEO of Wave. "Together, we will bridge the digital divide and empower Vanuatu with accessible, high-speed Internet, paving the way for innovation, education, and economic growth."