Verizon has announced a 5G Edge computing partnership with Google Cloud and Ericsson.
The US telco said the combination of its private On Site 5G and private 5G Edge offerings alongside Google's new Distributed Cloud Edge would allow enterprises in industries such as retail and manufacturing to use GCP's compute and storage services to the Edge of the local network and power real-time, low latency workloads such as robotics.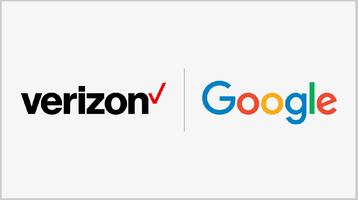 As a part of a trial, Ericsson will pilot 5G Edge with Google Distributed Cloud Edge as part of a proof of concept at its USA 5G Smart Factory.
The companies also said they also plan to develop public 5G mobile edge computing for developers and enterprises that will enable developers to build and deploy applications at the edge of Verizon's wireless network in various locations throughout the US.
"By working with partners like Google Cloud and Ericsson, we're building the 5G edge compute ecosystem that will enable enterprises in many industries to benefit from having a completely dedicated private network and edge compute infrastructure on premise," said Rima Qureshi, Chief Strategy Officer at Verizon. "5G Edge with Google Distributed Cloud Edge will give our customers the ability to connect and manage a broad range of devices at scale and speed while also providing highly secure, near real-time connectivity. This will allow companies to unlock greater value from data and enable innovative applications involving computer vision, augmented and virtual reality, and machine learning."
"Through our planet-scale infrastructure and expertise in data analytics, artificial intelligence and machine learning, Google Cloud is enabling the rapid development and deployment of new services and applications," said Thomas Kurian, CEO of Google Cloud. "By bringing intelligence from data centers to the network edge, Verizon 5G Edge with Google Distributed Cloud Edge will allow customers to build new cross-industry edge solutions, unlock new revenue models, and transform the next generation of customer experiences – from AI-driven in-store operations to live inventory management on the factory floor, the possibilities span multiple industries."
Google announced its Google Distributed Cloud – consisting of hardware and software designed to extend Google's infrastructure both to the Edge & on-premise data centers and akin to AWS' Outpost offerings – in October. The company said its previously announced partnership with T-Systems in Germany uses Distributed Cloud Hosted.
Verizon has now signed Edge & 5G deals with each of the three major cloud hyperscale players; the company launched a private mobile Edge cloud computing service with Microsoft Azure in September. Microsoft has an Edge partnership with AT&T.
Verizon has also partnered with Amazon. AWS Wavelength Zones – which provide connections from the communications service providers' 5G networks alongside cloud services running in a nearby AWS Region – are available at a number of Verizon facilities across the US. It also launched a private mobile Edge computing solution for enterprises utilizing AWS Outposts in October.