Verizon has landed a contract worth $2.4 billion to help modernize the network systems of the Federal Aviation Administration (FAA).
The 15-year contract will see Verizon design, build, secure, integrate, and operate a new telecommunications network infrastructure and support services for the FAA.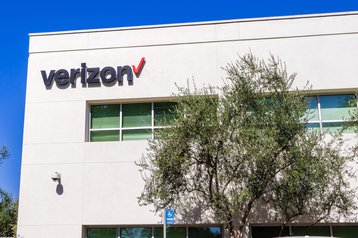 As part of the Federal Aviation Administration Enterprise Network Services (FENS) contract, the US carrier will manufacture an enterprise network for the FAA that supports the agency's mission-critical applications across the National Airspace System (NAS), which provides Air Traffic Management (ATM) to more than 45,000 flights and 2.9 million airline passengers.
"This is an incredible opportunity for Verizon to lead the nation's largest government transportation agency through a telecommunications infrastructure transformation that utilizes the latest advances in technology and networking solutions," said Kyle Malady, Verizon Business CEO.
"From dynamic services and bandwidth provisioning to improved insight and visibility into network service configuration and operation, we are excited to help the FAA with a robust solution that will benefit the National Airspace System and administrative users alike."
On top of this, Verizon will also provide support services including program management, network engineering, configuration management, test and evaluation (T&E), service ordering and provisioning, network and security management, and operations.
The operator says that its network solution is futureproofed to provide greater bandwidth requirements, while its communications infrastructure supports air and ground safety for passenger, freight, and selected Department of Defense flights via three separate networks; with one for NAS, one for administrative, and one for research and development.
Last year, Verizon had to delay its planned rollout of 5G services in the C-Band near airports after the FAA warned that 5G transmission within this band might interfere with flight safety.
Subsequently, both operators agreed to delay the full rollout of their 5G networks until July 2023 to allow airlines more time to mitigate fears of interference.
Verizon has won a host of US government contracts in recent times, including a deal worth $1.58 billion in October of last year to modernize the global communications infrastructure and provide IT services for each of the Department of State's (DOS) US embassies, consular, and other key locations around the globe.
The operator was also selected by the US DoD to install and maintain a 5G private network inside an aircraft maintenance hangar at joint military base Pearl Harbor-Hickam (JBPHH) last year in a deal worth $11.5 million.