Verizon has been selected by the US Department of Defense to install and maintain a 5G private network inside an aircraft maintenance hangar at joint military base Pearl Harbor-Hickam (JBPHH).
The operator will deploy its private network at the base in Hawaii after it was awarded the Tranche 2 contract, worth $11.5 million.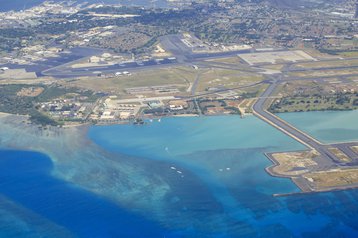 This private network will provide personnel at the base with high-speed, high bandwidth, and low-latency connectivity.
Verizon SVP for public sector Maggie Hallbach said: "The private 5G network we're constructing in an aircraft maintenance hangar at JBPHH is just the latest example of how we're helping the U.S. Department of Defense deliver innovative, mission-critical capabilities across a range of military operations through advanced network and communications solutions."
The network design will cover a hanger at the base, and will people at the base to trial and implement Foreign Object Detection (FOD), and other maintenance applications.
Verizon's 5G service will be provided by Ericsson, with the Swedish vendor supplying its core and radio access network to the site.
Last week AT&T teamed up with aerospace and defense company Lockheed Martin to incorporate 5G into military environments through the use of a private network.
The tests saw AT&T transfer UH-60M Black Hawk health and usage data through a private AT&T cellular 5G network to Lockheed Martin's 5G.MIL network, with the pilot conducted at Lockheed Martin's Sikorsky headquarters in Stratford, Connecticut, on August 4.