US telco Verizon has signed four new power purchase agreements (PPAs) to procure renewable energy.
The company announced last week that it has signed four new long-term renewable energy purchase agreements (REPAs) for an aggregate of up to 410MW of renewable energy capacity.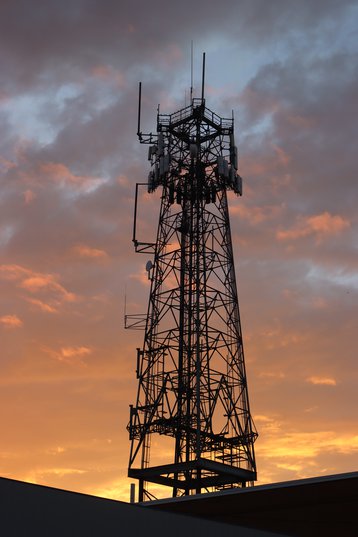 The telco aims to source or generate renewable energy equivalent to 50 percent of its total annual electricity consumption by 2025, and with these new agreements the company has surpassed 3GW of total projected renewable energy capacity across 24 REPAs.
"We are proud to be among the leading corporations in the U.S. in buying renewable energy," said Matt Ellis, executive vice president and chief financial officer at Verizon. "We are also a leader in green financing, issuing four green bonds totaling $4 billion in as many years, allowing us to further support and invest in renewable energy to deliver on our goal to be net zero in our operational emissions (scope 1 and 2) by 2035."
The newly-signed agreements include two REPAs with Invenergy for an aggregate of up to 240MW of renewable energy capacity. The projects include a facility in the Electric Reliability Council of Texas (ERCOT) regional market that became operational in 2022; and a facility in the Southwest Power Pool (SPP) regional market.
The company has also signed a 12-year REPA with Enel North America for an aggregate of up to 100MW of capacity from a wind facility in the SPP regional market that went live in December 2022.
The telco has also signed a REPA for an aggregate of up to 70MW from a facility in the Pennsylvania Jersey Maryland (PJM) Interconnection regional market.
To date, seven renewable energy facilities relating to Verizon's REPAs for an aggregate of more than 800MW of capacity are operational, including a previously announced 207MW wind facility in Iowa with Duke Energy Sustainable Solutions which recently became fully operational.
"More than 10 percent of the nation's wind power is in Iowa, and it's exciting for our company to begin operating in that market," said Chris Fallon, president of Duke Energy Sustainable Solutions. "We also have a terrific customer in Verizon, and we're pleased to help them advance their own renewable energy portfolio for their operations."
The telco has signed a 15-year agreement to off-take capacity from the Ledyard Windpower project in Kossuth County. The farm consists of 46 Vestas V150 4.5-MW turbines across a 12,000-acre agricultural site that will continue to be used by farmers.