Viasat has secured the necessary regulatory approval to push ahead with its $7.3 billion acquisition of British satellite operator Inmarsat.
The US-based company received clearance from the European Commission this week after being granted unconditional approval.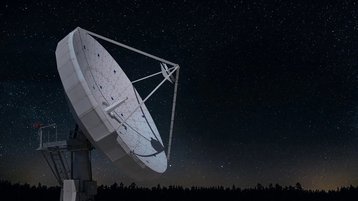 It follows similar approval from the Federal Communications Commission (FCC) in the US last week, although customary closing conditions still need to be passed.
Earlier this month, the UK's Competition and Markets Authority (CMA) also approved the deal, following an in-depth probe.
Competition Commissioner Margrethe Vestager revealed that the EC's investigation found the deal would not negatively impact the competitive landscape in Europe.
The merger deal was first announced back in November 2021, with Viasat stating it intended to purchase Inmarsat for $850 million in cash and 46.36 million in shares, then worth $3.1 billion, and to take on $3.4bn of Inmarsat's new debt.
The combined company will have a fleet of 19 satellites in service with an additional 10 spacecraft under construction and planned for launch within the next three years and will operate across the Ka-, L-, and S-bands.
In other satellite news
- Australia & New Zealand have signed a AU$187.4 million ($122m) contract with Inmarsat Australia for the company's Southern Positioning Augmentation Network's (SouthPAN) satellite service. The deal will see the service used on one of Inmarsat's three new I-8 satellites.
- In Africa, Avanti Communications has completed the second phase of its project to build a new HYLAS 4 satellite gateway station, in Dakar, Senegal. The Ka-band antenna, which is 9.2m in diameter and weighs 17,000, took a year to build at a facility in the US before it was shipped to Dakar. The company's local gateway partner, Free in Senegal, will host and support the operations of the new gateway from its Tier III data center facility in Diamniadio.
- OneWeb has signed a new deal with the Icelandic government. The government initiative to test LEO solutions began at the start of this year when OneWeb installed a pair of Dual Parabolic User Terminals (UTs) on the rooftop of a government building in Reykjavik with its strategic partner, GRC. OneWeb's global connectivity solution will be evaluated by the country over a three-month trial, with an option to extend the services indefinitely.
- California-based Astranis revealed its first own-built satellite reached geostationary orbit over Alaska and completed a key end-to-end payload test, following its Falcon Heavy launch at the end of April. The company said its 350 kg broadband satellite reached its 163 degrees West orbital slot about a week after launching as a secondary payload to the 6,400-kilogram ViaSat-3 spacecraft.