Viasat's $7.3 billion merger with British satellite operator Inmarsat has officially closed.
The news comes a year-and-a-half after the deal was first proposed.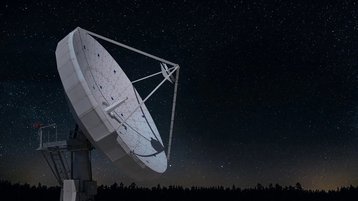 Mark Dankberg, Viasat's chair and CEO, wll lead the combined company, while Former Inmarsat CEO Rajeev Suri and chair Andy Sukawaty will join the board of directors.
Viasat's headquarters in Carlsbad, California, will be the HQ for the combined business, while Inmarsat's London office will be the group's global international business headquarters.
"We are thrilled to welcome Inmarsat's employees, customers, shareholders and partners into the Viasat ecosystem," Dankberg said.
"The combination of our companies brings together the people, technology, innovation, network assets, spectrum resources and global partnerships needed to help connect the world more affordably, securely and reliably. Together, we believe we are positioned to offer customers a multi-layered network that gives them the right connectivity at the right time, place and price."
The combined company will have a fleet of 19 satellites in service with an additional 10 spacecraft under construction and planned for launch within the next three years operating across the Ka-, L-, and S-bands.