The Victorian government has entered into its first state purchase contract (SPC) with Amazon Web Services (AWS) in Australia.
A state purchase contract, according to the Victorian government website, is a 'standing offer agreement for Victorian government common use goods and services', and will give all agencies in the state a standardized way to buy over 200 AWS cloud services.
The three-year agreement makes a move away from the previous enterprise agreement with AWS, and toward the state becoming 'cloud by design'.
The SPC will be accessible by local councils, administrative offices, and other government-owned entities in the southeast Australian state. Standardized terms and conditions will apply, even through a reseller.
Last year, the Australian government mandated that all data be stored in onshore data centers with the correct certifications, managed by the Digital Transformation Agency. AWS was cleared in October 2021.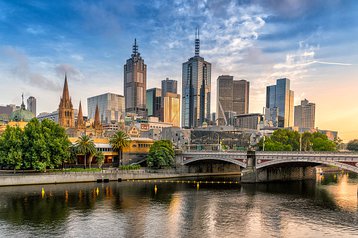 The contract will provide Victoria with AWS cloud services, VMWare cloud, AWS professional services, enterprise support, and training and certifications.
According to the Buying for Victoria website, the contract came into effect in late November 2021 and as such will end in November 2024, however, an AWS spokesperson said that customer affiliates only entered into the contract at the start of June. The value of the contract has not been disclosed.
AWS Australia and New Zealand director Iain Rouse said of the deal: "AWS has many state and local government agencies among its customers in Victoria, and this new agreement will provide them with streamlined access to cloud services."
"This agreement helps accelerate delivery of those [digital strategy] outcomes by enabling Victorian government customers to innovate faster on behalf of citizens of Victoria," Rouse said.
"This includes using machine learning and artificial intelligence at the Department of Land, Water, and Planning, which is modeling bushfire behavior to help reduce risk to life, property, and the environment."
It appears that five out of nine government departments are currently using the new contract, though a spokesperson has declined to comment on whether they had been using the previous agreement with AWS.
New South Wales also signs deal with AWS
Last month, it was announced that the already 'cloud by default' New South Wales Department of Customer Service had entered into a three-year $57.6 million deal with AWS for infrastructure hosting.
The new deal extends the state's existing relationship with AWS: a cloud purchasing arrangement was signed in August 2020 for infrastructure-as-a-service and platform-as-a-service offerings.
According to the Department of Customer Service, the $57.6 million cost was an anticipated spend over the three years. With the NSW government's October 2020 'cloud by default' policy, this expense could increase over time.
While in some cases private cloud will be used, the expectation is currently that all NSW government agencies will be using the public cloud for a minimum of 25 percent of their IT services by 2023.
This last year has reaffirmed the role AWS plays in Australia's IT infrastructure. In April this year, the Digital Transformation Agency also signed a government-wide deal for $174 million.
Another three-year contract, this deal extended the existing whole-of-government deal.
Continuing to be mandatory across the federal government, the deal will also be available to states and territories as well as universities and government-owned corporations.