Virgin Media appears to have suffered another outage, with users once again reporting issues with the service.
More specifically, the complaints are about access to Virgin Media's email service, which first went down early last week.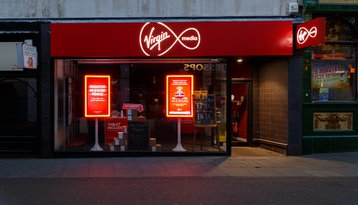 Downdetector reports hundreds of complaints, with many users slamming the service from the UK telecoms company this morning (June 30).
Virgin Media notified its customers yesterday via email that it was carrying out maintenance work between midnight and 6:00 am this morning, during which time access to emails would be down.
However, hundreds of users have said that the email service is still not back online for them several hours later.
A Virgin Media spokesperson told DCD: "Our teams were working through the night to complete planned and essential work to our email service. This was carried out overnight to minimize disruption for our email users, but unfortunately, we have since encountered some technical difficulties this morning which means email users may be experiencing intermittent issues with their email service. We apologize for the inconvenience this is causing and our teams are working to resolve it as soon as possible."
Since the initial outage early last week, Virgin Media stated that they had restored most of the services for their customers, blaming a technical fault for the initial 36-hour outage.
It led users to struggle with accessing their email accounts, with users either unable to access their inboxes or send messages.
Virgin Media email is no longer available to new customers, however, it's still relied upon by many existing users.
The company operates several email domains, including @virginmedia.com, @ntlworld.com, @blueyonder.co.uk, and @virgin.net.
Some users have complained that the service still hadn't been fully restored earlier this week.
It's not the first time the company has suffered outages this year, as it was hit with two on the same day in April.