Virgin Media was hit by a second outage yesterday evening (April 4) as Internet services were down for thousands of its users.
It was an embarrassing day for the telco, with the company forced to apologize twice in one 24-hour period following an earlier outage in the morning.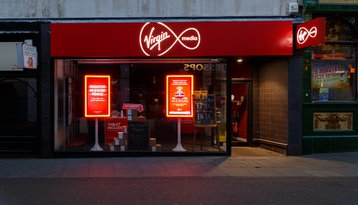 Downdetector revealed a spike in outages for Virgin Media from around 4:00 pm local time yesterday evening, with reports of Internet issues peaking at 5:15 pm, as over 55,000 users were affected.
This outage was even worse than the first one which had started in the early hours and peaked at 7:59 am when over 28,000 people reported Internet issues.
Following the first outage, Virgin Media said it had restored services and was closely monitoring the situation.
However, the day was to get worse for the broadband provider, which serves over 5.8 million customers, when it was forced to apologize for the second time in one day.
"Unfortunately we have seen a repeat of an earlier issue which is causing intermittent broadband connectivity problems for some Virgin Media customers. We apologize again to those impacted, our teams are continuing to work flat out to find the root cause of the problem and fix it," said Virgin Media in a statement.
These outages come off the back of Virgin Media notifying its customers of price increases, averaging over 13 percent.
Virgin Media has not revealed what caused the two outages as of yet, although the blog Cloudflare suggests that it was likely a BGP (Border Gateway Protocol) issue.