UK operator Virtus Data Centres is expanding internationally and is going to build a campus in Berlin, Germany.
The company this week announced plans to expand into continental Europe with the construction of its first data center campus outside of the UK.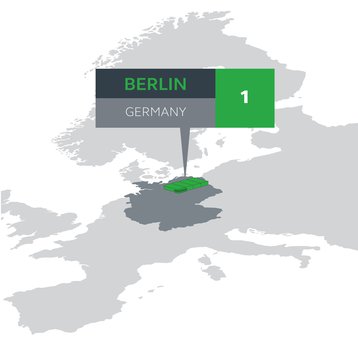 The new data center, Virtus Berlin 1, will be built in Marienpark Berlin in the south of the city and is set to be operational in 2026.
The new campus will consist of four buildings with a total of at least 90MVA of power. The company said the facilities will be designed to serve hyperscale, government, and enterprise customers and will provide a range of hosting and cloud services.
Virtus is partnering with real estate development company Investa. Virtus said Investa's local knowledge – including work as e-Shelter's development team – will help to accelerate the operator's expansion into continental Europe.
Virtus Berlin 1 will be connected to a waste heat distribution system provided by Marienpark, which is a collaboration of Investa and natural gas supplier Gasag AG.
"We're excited to bring our expertise and experience to Berlin and to expand our offering to customers in continental Europe," said Neil Cresswell, CEO of Virtus. "We also believe that our partnership - leveraging the local knowledge of a highly experienced European data center developer like Investa - coupled with the leading operational expertise of Virtus obtained over 10 years of operating hyperscale and mission-critical data centers in London, will be key to our success in this and other EU markets."
Virtus currently operates 11 data centers across four campuses in Greater London totaling 77,000 sqm (828,825 sq ft) and 178MW of power.
STT GDC picked up 49 percent of Virtus from Brockton Capital in June 2015 and made the company a wholly-owned subsidiary in 2017. Macquarie Asset Management recently took a 40 percent stake in the UK operator.
Virtus has previously said it has another 100MW pipeline of projects under consideration across the UK and Europe, with campuses planned in Italy, Spain, Poland, and elsewhere.
More in Construction & Site Selection