British retail and wholesale colocation provider Virtus, a subsidiary of ST Telemedia Global Data Centres, is set to launch two facilities in London, hoping to create the city's largest data center campus.
The new facilities will bring Virtus' total load capacity to 100MW across six sites, with an approximate 50MW of power supply for further expansion.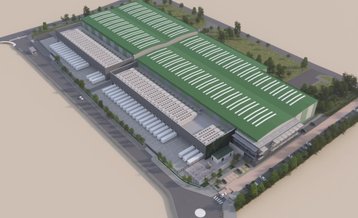 Not quite Slough
The campus will be located on an eight-acre site in Stockley Park, along the main fiber route joining data center hubs of Slough and London. It will comprise two buildings totaling 34,475 sq m (371,085 sq ft) including 17,000 sq m (182,980 sq ft) of technical space, with additional room for offices. 
Space is currently being fitted out in the first facility, London5, for customers having already signed contracts with the company.
To satisfy capacity requirements, Virtus has reached an agreement to supply the campus with an additional 110MVA of incoming power from multiple connection points on the grid.
Only in April, Virtus announced it was building its fourth London data center - London 3 - in Slough. The name is confusing, since when the company bought London4 from Infinity in 2015, London 3 was already on the cards, with 3,000 sq m (32,292 sq ft) of white space.
Virtus' parent company, ST Telemedia Global Data Centres, owns and operates 50 data centers worldwide, located in India, China, Singapore and the UK. Last week it revealed plans to build its sixth data center in Singapore, with a net technical area of 5,120 sq m (55,145 sq ft) and a 12MW maximum load.