Chinese data center firm Vnet (formerly 21Vianet) has received $299 million in new investment.
Announced last week, Success Flow International Investment Limited and Choice Faith Group Holdings Limited are to make an equity investment into the company.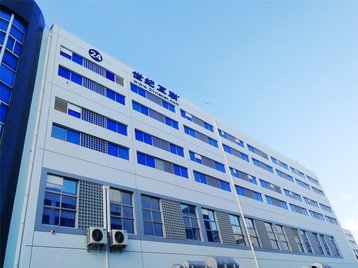 Both Success Flow and Choice Faith are owned by Hong Kong-listed investment holding company Shandong Hi-Speed Holdings Group Limited (SDHG).
The company is an overseas investment and financing and industrial holding platform of the state-owned Shandong Hi-Speed Group, which is involved in infrastructure investment and development.
Success Flow will make an equity investment of $209.3 million into Vnet, while Choice Faith will invest $89.7m, both via newly issued Class A shares. Success Flow and Choice Faith will hold approximately 29.5 percent and 12.6 percent of the company, respectively.
"We are pleased to welcome this strategic investment from SDHG, which stands as a powerful endorsement of Vnet's leading competitiveness and unique value proposition in the IDC industry," said Vnet founder and executive chairman, Josh Sheng Chen. "Their investment will further strengthen our balance sheet and fuel innovation as we will cooperatively explore new opportunities in renewable energies with them going forward."
Founded Vnet as 21Vianet in the mid-1990s. Vnet has more than 50 data centers in more than 30 cities across China, totaling around 475MW.
It counts Blackstone and Singaporean sovereign wealth fund GIC amongst its current investors and is Microsoft's operating partner in China, operating several Azure regions in the country. Blackstone has invested around $400 million into the company, most recently in February 2022.
The company had been subject to a number of acquisition offers last year. Hina Group and Industrial Bank Co.; MBK; Vnet founder Sheng Chen; CDH Investments; and PAG were all reportedly interested in acquiring the company. Only Hina/Industrial Bank and Shen Chen actually submitted confirmed bids, however.
Last week, Vnet announced its Q3 2023 earnings results. The company posted net revenues of RMB1.89 billion ($258.6m), up 4 percent year-on-year.
Adjusted EBITDA increased by 11.6 percent to RMB507.9 million (US$69.6 million). Net loss was RMB50.5 million ($6.9m), compared to a net loss of RMB425.2m ($59.3m) in 2022.
Total cabinets under management were 88,922, up from 86,927 in Q2 2023. Total utilized cabinets increased by 1,092 in the third quarter of 2023 to reach 52,408.
"During the third quarter, we successfully delivered over 2,600 high-power density cabinets in the Yangtze River-Delta region to one wholesale customer and approx 800 high-power density companies in the northern region of China to another wholesale customer," CEO Jeff Dong said during the earnings call.
"We recently won a new order of 1.5MW from an existing customer, a world-leading consumer electronic tech brands."