Macquarie-backed Vocus Group has bid AU$6.3 billion ($4.21bn) for Australian telco TPG Telecom's non-mobile fiber assets.
Since the bid was announced earlier today (August 1), shares in TPG have grown by nearly 12 percent.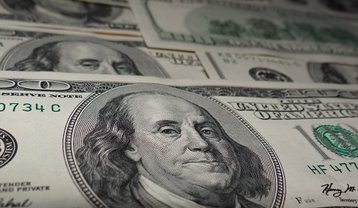 The telco confirmed that Vocus has made a non-binding offer to acquire certain Enterprise, Government, and Wholesale (EGW) assets and associated fixed infrastructure assets, including wholesale broadband business Vision Network.
This unit contributed around 18 percent to TPG's total fiscal 2022 revenue of AU $5.42bn ($3.59bn).
In October, TPG announced a strategic review of its wholesale residential fixed access business, Vision Network, which has now led to the submitted bid from Vocus.
TPG noted that the bid is conditional upon a number of matters, including due diligence, debt financing, finalization of transaction documentation, and approvals of the respective Boards of TPG and Vocus Group.
"Discussions between the parties remain incomplete and transaction terms are subject to ongoing negotiation. Securityholders should be aware that the Board of TPG has not made any decision to accept any offer, and there is no certainty an agreed transaction will eventuate. If a transaction is able to be agreed, it would also remain subject to a range of conditions, including relevant regulatory approvals," said TPG in a statement.
Vocus has been granted a period of exclusive due diligence until September 6, 2023.
TPG recently saw its asset transfer deal with fellow Australian telco Telstra Group blocked by Australia's Competition Tribunal (ACT).
The deal, which was first announced last year, would have seen Telstra buy spectrum and transmission towers from TPG while TPG would have kept selling 4G and 5G coverage using Telstra infrastructure.
However, regulators in the country moved to block the deal as it was seen to be anti-competitive. The tribunal agreed, and noted that the proposed arrangements would give Telstra substantial benefits and increase its market strength while hurting Optus' incentives to invest in 5G.