A UPS fault caused an outage at a Vocus data center in Melbourne, Australia.
On its status page, Vocus today reported a "major incident" at its VDC-MEL03 data center at 530 Collins Street in Melbourne, Victoria.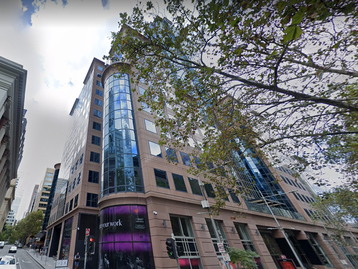 "Power had been lost on-site between 09:02 - 09:27AEDT 13/03/2023, and again between 10:13 - 10:20AEDT 13/03/2023, including protected circuits."
The company has since completed work to restore services including; IP Network Services, Vocus Cloud services, NBN Services, Voice Services, DNS Services, and local Transmission services. Colocation power has also been fully restored to dual feed.
"Initial investigation has identified faulty components in the A feed UPS as the root cause of the issue," the company said.
Emergency repair works to restore the A feed Power were successful, with additional works scheduled for Friday (March 17) to completely replace the faulty UPS.
ITnews reports customers including Aussie Broadband and ISPs such as Dodo and iPrimus reported issues as a result of the outage.
Vocus has operated the data center at 530 Collins Street for more than a decade. The company moved into the former ASX building in 2013 and said at the time it could build out to 400 racks.
The building is also home to a 2MW, 1,600 sqm (17,200 sq ft), 330 rack 5GN data center (taken over in 2019 through the acquisition of Melbourne Datacenter).