Vocus is set to acquire Australian private LTE firm Challenge Networks.
Although the financial details of the transaction haven't been disclosed, the acquisition is part of Vocus' $1 billion investment strategy.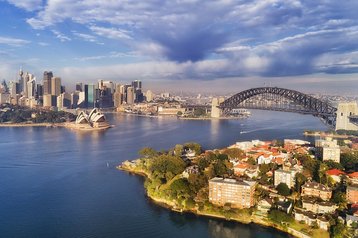 Challenge Networks specializes in designing, deploying, and operating private 4G and 5G networks for customers that use operational technology (OT), for specific customer use cases, such as mines, hospitals, universities, floating platforms at sea, vessels, ports, manufacturing and logistics sites, or any other special-purpose site that requires highly reliable and secure wireless connectivity.
The company confirmed the deal in a statement, noting that it allows Vocus to build LTE and 5G networks for customers, and offers billed services so customers don't have to fund the infrastructure themselves.
According to Vocus, the contract will enable the firm to provide secure, high-capacity connectivity to Australian enterprises and government customers.
"Challenge Networks' expertise in deploying private LTE is a perfect match for Vocus' extensive experience supporting Australia's government, defense, utilities, and resources sector customers with our fiber network and low earth orbit (LEO) satellite capability – both of which provide coverage in areas others don't," said Vocus chief executive – enterprise & government, Andrew Wildblood.
The deal will see Challenge Networks co-founder Simon Lardner join the Vocus business, along with Challenge Networks staff.
Meanwhile, Challenge Networks co-founder Jack Smyth will retire from the business.
Last year Vocus signed a new distribution deal with Starlink to offer Starlink Business to Australian enterprises and civil government customers.