Vodafone has hired investment bank Morgan Stanley and international legal adviser Garrigues as the operator explores a potential sale from the Spanish market.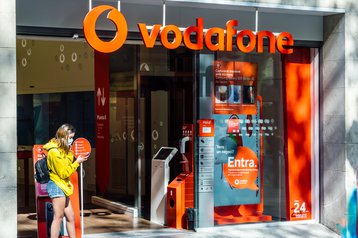 Spanish newspaper Expansion cited unidentified market sources in reports earlier this week.
Vodafone was reportedly weighing up interest from potential buyers in April, which included Apollo Global Management, with its Spanish mobile unit estimated to be worth around $4.4 billion.
The operator has struggled in Spain in recent years, as revenue has dipped by 16 percent to $4.6 billion from 2018 to 2022. Vodafone has just over 13 million subscribers in the country and is the second-biggest telco in Spain.
However, Vodafone failed to secure a merger with MásMóvil, as MásMóvil instead struck a $19bn merger deal with Orange, though this is still subject to scrutiny.
It's been a period of transition for Vodafone following the departure of Nick Read from the operator last year, who has since been replaced by Margherita Della Valle. She's publicly stated the company's management is open to "structural change."
Earlier this month the operator agreed to a £15 billion ($19bn) merger with Three in the UK to create the country's biggest mobile operator, with 27 million combined subscribers.