Vodafone Idea's (Vi) enterprise arm Vi Business has struck a partnership with Yotta Data Services to enhance its data center colocation and cloud services portfolio in India.
The partnership will enable Vi Business to "offer integrated connectivity, cloud, and security solutions to its enterprise customers."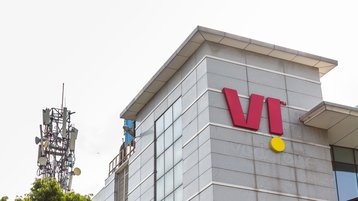 Vi claims to be connected with all major data centers and cloud service providers, noting that this means its able to offer end-to-end solutions including colocation, managed hosting, public cloud, direct cloud connects, and security on its high-speed backbone network.
"This partnership reinforces our commitment to becoming a partner-agnostic player to deliver unparalleled value-added services to our customers," said Rochak Kapur, executive vice president of connectivity, security, cloud & business operations.
"By fostering such collaboration, we aim to empower businesses with tailor-made solutions in the most cost-optimized way that address their unique needs and propel them towards growth in their digital journey."
Yotta's footprint spreads across India, with its hyperscale Yotta NM1, Yotta TB1, and TB2 data centers in Navi Mumbai, plus its Yotta D1 in Greater Noida.
The company also boasts data center parks and Edge data centers in the country.
As for Vi, the cash-strapped mobile operator is still yet to launch 5G services in India, despite stating in April that it expects to launch the service soon.
The struggling operator, which was created as part of a merger between Idea Cellular and Vodafone India in 2018, has fallen behind in the domestic 5G race so far, as rival operators including Bharti Airtel and Reliance Jio have pushed ahead.
But Vi has been hit by some serious financial issues, with the debt-laden operator struggling to pay its dues with its vendor partners after it was saved from the brink of collapse by the Indian government last year after the government acquired a 35.8 percent stake in the company.
The company was in February permitted by the Indian government to convert $2 billion in interest on dues owed into equity.