Cash-strapped operator Vodafone Idea (Vi) is seeking loans of Rs70 billion ($849 million), as the telco looks to pay off its mounting debts with new debt.
Vi is seeking an emergency loan from banks in India, notes Reuters, which reports that banks are reluctant to extend fresh loans.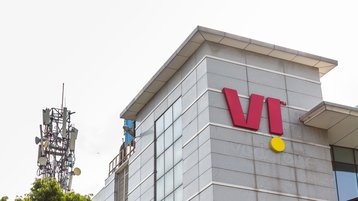 The company has struggled in recent times, and was saved from the brink of collapse last year by the government. The government acquired a 35 percent stake which prevented Vi from going under.
However, potential loans are being put on hold, notes Reuters, which cites sources that say lenders are waiting for either a capital increase by its main shareholders - UK-based Vodafone Group and local investor Aditya Birla Group - or a debt-to-equity conversion by the government before granting the operator any funding.
One source told the publication that without funding, it's unlikely Vi will survive. The operator reported a gross debt of $26.6 billion at the end of September 2022.
One company that is owed dues by Vi, is Indus Towers. Vi is required to pay 100 percent of its dues from this month, up until and including July, under revised payments.
Indus has previously threatened to cut off Vi's access to its mobile towers if the debt is not cleared. With 255 million customers that would cause significant disruption.
In October of last year, the Securities and Exchange Board of India (SEBI) granted the Indian government's proposal to convert dues of over $1.92 billion by telecom operator Vi to equity.
However, this conversion is dependent on whether Vi's stock prices can stabilize above 10 rupees, according to local media outlets at the time.