UK mobile operator Vodafone has launched its new Mobile Private Network (MPN) offering.
In the process, Vodafone claims it has become the first operator in the UK to standardize a 5G Standalone MPN product.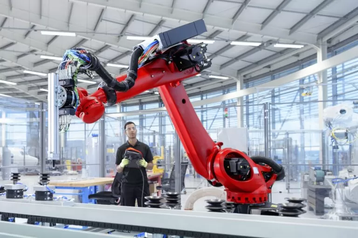 According to Vodafone, MPNs are crucial for businesses and organizations to customize network performance and characteristics to suit their own connectivity demands.
Through the use of MPNs, customers can tailor what devices and applications can connect to the network, while the private nature of these networks removes the risk of congestion.
Vodafone notes that MPNs will be able to boost several industries, including manufacturing, healthcare, transport, and logistics. Use cases include asset tracking, drone detection, machine-to-machine connectivity, condition monitoring, AR, and VR.
"Mobile Private Networks are an opportunity for our business customers to accelerate innovation at an unprecedented scale. By installing a private and customizable network, Vodafone can support innovation by cultivating new use cases in an environment which brings the best opportunity," said Nick Gliddon, business director, Vodafone UK.
"That could be delivering on low-latency requirements, enhanced security, or enabling massive IoT models. Whatever the use case, Vodafone can deliver a tailored experience to act as a catalyst for innovation."
The operator has already deployed its MPNs at a number of locations in the UK, including at Horiba Mira's test track in Nuneaton, Warwickshire; at Ford's E:PRIME factory in Dunton, Essex; Scotland's 5G Centre's innovation hubs in Aberdeen and Kilmarnock; at a marine-focused 5G testbed in Plymouth, Devon; and one at Centrica's natural gas plant in Easington, Yorkshire.
Its MPN offering includes indoor and outdoor RAN infrastructure for private connectivity, plus 5G non-standalone and 5G standalone connectivity, depending on use case requirements, and on-site network core infrastructure or access to Vodafone's core network, which provides the opportunity to integrate and make use of the operator's Multi-access Edge Compute (MEC) solutions.