Voentelecom is planning to launch its 4G LTE service in the Russian-occupied region of Crimea, Ukraine.
The telco, which is affiliated with the Russian Ministry of Defense, is expected to launch the service next year, according to local media reports.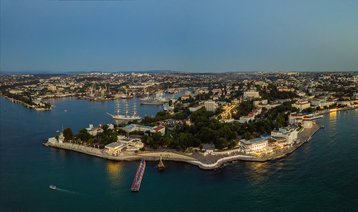 The operator will provide the services via 4G LTE base stations developed by Russian state-backed conglomerate Rostec.
According to Comms Update, Voentelecom launched MVNO services for military personnel and their family members over the Tele2 Russia mobile network in May 2020.
The publication noted that the company's former TD-LTE-based network operating subsidiary Osnova Telecom's 2.3GHz licenses expired in 2017 with the frequencies reallocated to state-backed giant Rostelecom in 2019.
Following the seizure of the territory from Ukraine in 2014, Russia took over the Internet and began to send data through its homeland.
Earlier this year, Crimean-based, Russian-controlled fixed network operator Miranda Media launched telecom services in Russian-occupied parts of two other Ukrainian regions.
Miranda Media launched the services in Donetsk and Luhansk – in the self-proclaimed Donetsk People's Republic (DPR) and Luhansk People's Republic (LPR). The annexation of the two territories is illegal under international law and was condemned by the General Assembly of the United Nations.