London-based Volta Data Centres has teamed up with telecoms network provider Vorboss to offer infrastructure-as-a-service from its data center in the middle of the City.
Volta and Vorboss will delivering servicdes from Volta's 91,000 sq ft (8,500 sq m) Tier III data center in Great Sutton Street in the center of London. The two will be aiming at London-based financial services companies that have extremely high reliability and availability expectations, according to the announcement, made this week at Data Centre Summit South in London.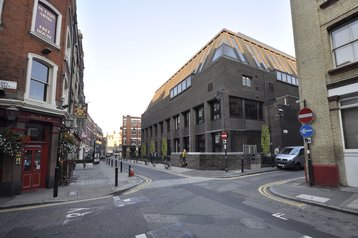 Network enabler
Vorboss describes itself as a network enabler, relying on data center partners lkke Volta Data Centres, to provide space for its  managed services, colocation and connectivity services.
"Finding the right data centre is a business critical decision for many companies because they require a safe and secure environment from which the business critical servers and hard drives that contain the applications and data can operate," said Jon Arnold, managing director, Volta Data Centres, 
"Historically, customers in the financial sectors have not had much luck when it comes to data centres and even when they get themselves an independent presence, they end up having to pay nearly criminal rates to have dedicated fibre connectivity or equivalent back from that data centre," said Timothy Creswick, founder and CEO of Vorboss.
When companies get connectivity they then have to deal with the overhead of managing multiple relationships, he said, something that Vorboss offers to do for them, with help from Volta: "The Volta team is an extension of the Vorboss' team and we look forward to growing even more in the future."
Vorboss is currently the single largest buyer of space within Volta.