Distribution, logistics, and supply chain solutions company Wesco has launched a data center group.
Known as Wesco Data Center Solutions, the group will offer a variety of data center services, including lifecycle management.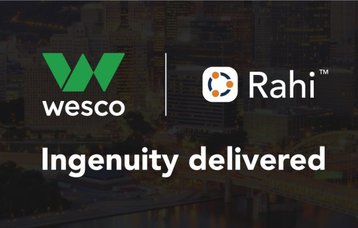 The new addition to the Wesco portfolio follows on from its recent acquisition of Rahi Systems Holdings, a global hyperscale data center solutions company. The acquisition was finalized in November 2022 at a value of $217 million.
"Global data center customers provide dynamic and exciting business opportunities due to accelerating data consumption, increased adoption of the cloud, and ongoing demand for data storage and management," said Bill Geary, Executive vice president and general manager, Wesco Communications & Security Solutions.
"As our data center clients increase their scale, footprint, scope, and complexity, our ability to service them as the best tech-enabled supply chain solutions provider is paramount. With our new Wesco Data Solutions team, we provide more solutions and focused expertise around the clock and around the world."
The new Wesco Data Center Solutions will be led by Rahi Systems founding member Tarun Raisoni, who will be senior vice president and general manager. His team, which will be comprised of both Rahi and Wesco employees, will offer data center design, product and technology procurement, supply chain and logistical services, construction and operational management, and IT management as a service for Wesco's hyperscale and colocation data center customers.
"Creating value for our customers and partners will be our top priority," said Raisoni. "The data center industry requires a highly-specialized approach. We can now offer more dedicated resources and solutions that are designed to enhance the customer experience and provide superior value."
Wesco, headquartered in Pittsburgh, Pennsylvania, provides logistics and supply chain solutions with a services portfolio of electrical and electronic solutions, communications and security, and utility and broadband services.