Data centers popped up, Amazon opened up… and Coraid closed down
This week saw plenty of new data centers opening. Peter Judge was excited to see Rackspace's new place in Crawley - and meet a Member of Parliament who knows what PUE is.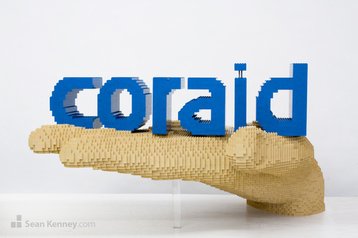 AWS's big reveal
In fact, the week saw data center news in every corner of the sceptered British Isles. In Fife, the Queensway site got approval for a big biomass powered colo space, while Wales' green giant NGD announced an expansion, and over in Ireland Apple filed a planning application in Galway.
Meanwhile, Bill Boyle was pleased to see Amazon finally publishing numbers for its revenue in the cloud, and came out with a figure of $5 billion. On paper, Microsoft can still pretend its ahead, but we all know differently.
And Max Smolaks shed a tear for Coraid, which closed down. Not solely for its innovative data center storage systems - or even mainly for those systems. What Max misses is the firm's giant Lego hand the company used to bring with it to trade shows.