Construction work has begun on a new cable linking the US to Central America and the Caribbean.
Trans Americas Fiber System and Xtera this week announced initial construction has begun on the TAM-1 submarine cable system (formerly known as Trans Caribbean Fiber System).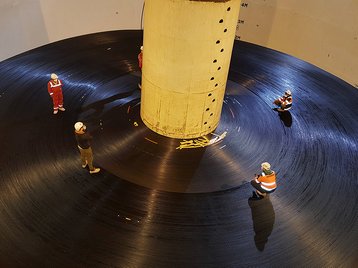 The 7,000km cable will link Florida with Central America and the wider Caribbean, though a detailed route has not been shared.
The companies said the cable will be ready for service by 2025. Cable capacity was also not shared.
Xtera will project manage the construction process, providing repeaters, branching units, and submarine line terminals.
AT&T is the anchor tenant and landing party for the system in all US jurisdictions.
"The region is finally getting the state-of-the-art connectivity platform it requires to foster growth across industries, and further contribute to closing the digital divide," said Julio Bran, CEO of Trans Americas Fiber System, adding: "The launch of TAM-1 today comes as the result of an enormous effort from our founding partners Global Telecommunications Investment and LW Subsea Holdings, as well as the confidence placed in us by our anchor tenants and deployment partners AT&T, Xtera and EGS Survey."
Corey Anthony, SVP – AT&T network operations, added: "At AT&T, we connect people to greater possibilities and the TAM-1 submarine cable system – the most advanced fiber optic technology available at scale – is all about delivering new connections through reliable, flexible digital infrastructure."
Keith Henderson, Xtera CEO, said: "We are extremely proud to have been awarded the contract to build the new TAM-1 submarine cable system. We have assembled a world-class team of partners, and together with our industry-leading technology we are providing a solution which will make TAM-1 the most advanced Trans-American network."
Trans Americas Fiber System and Xtera said TAM-1 is the first stage of a five-year digital infrastructure project to create a "large scale, high-reliability network across the entire Caribbean Basin," with potential extensions to Pacific South America. Again, details weren't shared.