Yondr Group is to develop a hyperscale data center campus in Johor, Malaysia.
The company this week announced plan to develop a 200MW campus, to be developed on 72.8 acres of land in Johor's Sedenak Tech Park.
The first phase of development is scheduled for delivery in 2024.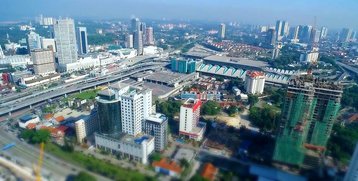 "Malaysia is a significant part of our expansion plans within Southeast Asia. Our ability to secure this critical location in Sedenak Tech Park, complements our existing presence in Jakarta, Indonesia and further bolsters our strategic presence in this high growth market," said Dave Newitt, CEO at Yondr Group. "The state of Johor in Malaysia is in close proximity to other key data center metros, including Singapore which offers valuable interconnectivity routes, representing a true benefit for our clients especially in combination with the scalability in meeting requirements of power and land."
The land was acquired from TPM Technopark Sdn Bhd, a wholly owned subsidiary of Johor Corporation.
"We value Yondr's strategic decision to invest in Sedenak Tech Park, as a testament of their confidence in our location and offerings as a world-class data hub for the region. We are delighted to welcome Yondr with their full-scale data center technical expertise and operational capabilities to Johor, Malaysia," said Akmal Ahmad, Director of Johor Corporation's Real Estate and Infrastructure Division and Chairman of TPM Technopark.
The Sedenak Tech park, formerly known as Kulai Iskandar Data Exchange (KIDEX), is nestled in the heart of the larger 7,290 acres of Sedenak Technology Valley, an industrial and technology hub.
Yondr says it has European developments in Amsterdam, Netherlands; Berlin and Frankfurt, Germany; Paris, France; London, UK; and Prague, Czech Republic.
After largely focusing on Europe, Yondr has expanded globally in the last year. The company has formed a $1 billion joint venture with Everstone to develop hyperscale data centers in India, and acquired 270 acres for a data center campus in Northern Virginia.