Indian data center firm Yotta Infrastructure aims to launch a domestic public cloud service in the coming months.
Last year the Hiranandani Group-owned company announced that it was developing its own cloud hosting platform, but details were sparse.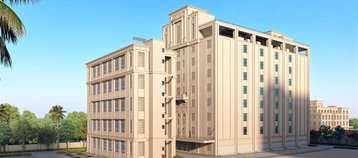 The company has now provided a timeline suggesting it plans to begin offering cloud services soon.
"The work is on and we are through the lab testing phase. By October, we will be doing a beta launch of the service for select customers and by January 2024, we will do a full-fledged commercial launch," Sunil Gupta, co-founder and CEO at Yotta, told TechCircle this week. "The idea behind launching a truly indigenous cloud service is to address data localization concerns from companies and the government for sovereignty and security purposes."
Yotta currently has data center campuses in Mumbai and Noida with more in development in Mumbai (Powai and Chandiwali) as well as Gandhinagar in Gujarat and Dhaka in Bangladesh. The company also has Edge locations in operation or development in Lucknow, Guwahati, Bhubaneshwar, Coimbatore, Indore, Nagpur, Jaipur, and Chandigarh.
When asked about reports that a new AI startup from Intel's former chief architect Raja Koduri was "in talks to acquire Yotta," Gupta clarified Koduri was actually in discussion with a Yotta customer.
"We were as much surprised about the report since we never had any such discussion. When we reached out to Raja Koduri, he clarified that many companies host their workloads, including GPU-based workloads, with Yotta, and he has been in touch with one such entity. He plans to sign a deal with that entity, not with Yotta."