Malaysian conglomerate YTL Corp is planning a large-scale solar-powered data center campus in Johor.
First reported by W.Media, YTL Power International Berhad, through its subsidiary YTL Data Center Holdings Pte. Ltd. this week announced the development of a 500MW data center campus in the Iskandar region of Johor, and claims it will be the first data center park in Malaysia to be powered by solar energy.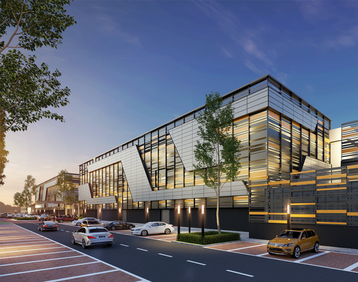 The YTL Green Data Center Park will reportedly span 275 acres; works have started on the first 72MW data center and is expected to be in service by Q1 2024, with more in the pipeline. The three-story facility will span around 535,000 sq ft (49,700 sqm) over 24 data halls.
The park is adjacent to approximately 1,500 acres of land that will be used to plant solar farms.
"With the development of the YTL Green Data Center Park, we are driving the expansion of our infrastructure platform to the digital age by combining our expertise in renewable energy, property development, telecommunications and data centers. This project will be the flagship of our integrated data center vision to serve our customers in the wider Singapore region, and a catalyst for our regional expansion in this space," said Dato' Yeoh Seok Hong, Managing Director of YTL Power.
YTL Power is a subsidiary of Malaysian infrastructure conglomerate YTL Corporation.
Work is underway to expand YTL Group's existing 500-rack, 5MW, single-story data center in Sentul, Kuala Lumpur. The company said it aims to develop data center campuses across Southeast Asian countries including Thailand, Philippines, Indonesia, and Vietnam.
On its site, YTL Data Center also said it acquired the 12.5MW Dodid data center in Singapore in December 2021. However, Empyrion DC and its investors Seraya Partners also claim to have acquired the 12.5MW facility in Singapore owned by Dodid in December. It's unclear if the companies share investors or have partnered.
Update: A spokesperson for Seraya & Empyrion has confirmed the companies partnered with YTL: "Empyrion DC, together with Seraya Partners, originated and led the investment in Dodid. YTL participated as a co-investor alongside Empyrion in the Dodid investment."
More in Construction & Site Selection