The Zambian Minister of Science and Technology has signed a Memorandum of Understanding (MoU) with digital infrastructure provider Liquid Telecommunications.
The MoU will see the establishment of a commercialized data center and several fiber projects in Zambia. While not yet confirmed, those projects may include building new fiber routes or lighting dark fiber on existing assets.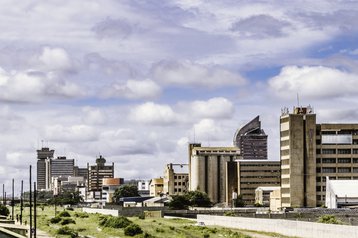 Liquid Telecommunications, a Cassava Technologies company, has also been tasked with bringing connectivity to schools and the healthcare sector as part of the International Telecommunication Union and Unicef-led Giga project which aims to connect every school to the Internet.
Zambian Minister of Science and technology, Felix Mutati, said: "The free connection to the Internet in our various schools will transform the way we deliver education here in Zambia."
Mutati also described data as the 'new gold,' and intends to make Zambia a regional data center hub.
Liquid Telecommunications has a presence in 20 countries across Africa and has a network of over 100,000km of fiber.
The majority of Zambia's data centers are currently located in the country's capital, Lusaka, including those operated by Paratus and Infratel. Liquid Intelligent Technologies also hosts a data center in the capital, though details surrounding the facility are unavailable. In August of last year, the company opened a new facility in Mkushi, stating that this would bring high-speed connectivity and a suite of intelligent technologies to the district for the first time.
Africa Data Centres deploys new DCIM solution
Another Cassava Technologies company, Africa Data Centres, has recently partnered with TechAccess to implement a data center infrastructure management solution (DCIM) across its facilities in Johannesburg and Cape Town, South Africa; Nairobi, Kenya; and Lagos, Nigeria.
TechAccess is responsible for the software, hardware, integrations, and project management that will make up the platform. This will consist of solutions from two different vendors: data center optimization software from EkkoSense, and an asset management platform from Assetspire.
"We aim to deliver next-generation DCIM together with our partners Assetspire and Ekkosense through innovative and industry-leading analytics and machine learning, giving our customers such Africa Data Centres a true, competitive edge," said Jaxon Martin, TechAccess CTO.
Africa Data Centres CEO, Tesh Durvasula, said: "This will assist Africa Data Centres and its partners to gain critical insights into their operations, with direct and instant access to real-time data at the click of a button. When combined with analytics, these insights will enable our customers to realize a wide range of savings in terms of time, money, and increased productivity."
Durvasula added that the data center market in Africa is expected to receive investments of over $5 billion by 2027 in order to narrow the digital divide. The implementation of a DCIM solution is hoped to ensure the success of such investments.