Zambia's latest mobile operator has been rebranded as Zedmobile.
The company is set to launch commercial services by the end of January, and become the country's fourth mobile network operator.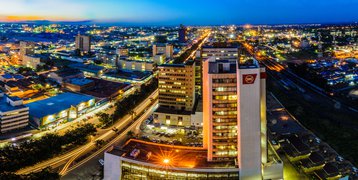 Initially announced as Beeline Telecom, the company will operate instead under the name Zedmobile in the country.
The MNO obtained an operating license in February 2021, but saw its efforts to launch in Zambia delayed by the Covid-19 pandemic.
Last month, details about the operator's entry into the Zambian market were confirmed by The Zambia Information and Communication Technology Authority (ZICTA).
Speaking last month, Banji Michelo, ZICTA's Manager of Legal and Regulatory Affairs said that Zedmobile "will launch operations on January 31, 2023."
The company's entrance into the market is tipped to create up to 450 jobs in the country, while Beeline has pledged to invest $400 million in the operator.
A fourth operator in Zambia will provide additional competition for the existing three players, Airtel, MTN, and Zamtel. Airtel is the incumbent with a 42 percent market share, followed by MTN with 39 percent, with Zamtel accounting for the 19 percent left over.
The new telco is expected to deploy 4G and 5G services, says ZICTA. MTN recently launched its 5G services in Zambia, becoming the first operator in the country to do so.