Brazilian firm Zeittec is to build a new government data center.
The company this week announced that a new facility will be constructed for the Paraná Court of Auditors at the TCE-PR [Tribunal de Contas do Estado do Paraná] headquarters in Curitiba, in the south of the country.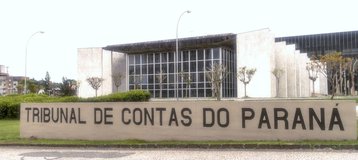 The complex will have a Zeittec Safe Room as its main site. The facility will be able to withstand 120 minutes of flames and feature a NOVEC 1230 gas extinguisher system and be monitored remotely by the company.
The main site will also be connected to a Huawei FM500 modular data center, to be installed in the building attached to the Court, to act as a backup. Building work and migration of IT systems is expected to take around 150 days.
"The solution will consist of autonomous racks, but which will come from the factory with all the power, refrigeration, monitoring, and fire system integrated," said Fabrício Costa, Zeittec's technical director.
The Court of Auditors is the body responsible for supervising the use of public money by the state and municipalities of Paraná.
Zeittec focuses on turnkey data center projects for clients including retrofits, modular, and containerized offerings, and has been operating since the early 2000s. It has developed data centers for a number of government agencies across Brazil.
In September 2022, the company built out a 35 sqm (376 sq ft) data center for Sebrae-PR, the Brazilian Micro and Small Business Support Service in Curitiba. In November of that same year, the company announced plans to build a data center for the Federal University of Espirito Santo which will eventually span around 300 sqm (3,230 sq ft).
At the start of this year, the company announced that it would be building a data center for the Santos Port Authority, to be completed in mid-2023. It recently launched a new facility for the Public Ministry of Mato Grosso (Ministério Público do Mato Grosso do Sul, or MP-MS) in Campo Grande, western Brazil.
The company recently delivered a 300 sqm (3,230 sq ft) data center to Agência Brasileira de Inteligência (ABIN), the Brazilian Intelligence Agency, at its HQ in Brasilia.