ZTE and Telekom Malaysia (TM) have signed a strategic partnership to build a hybrid cloud 5G core network that is designed for future technologies and applications.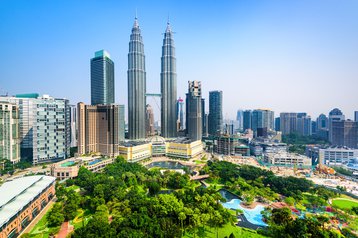 The partnership has been signed for three years and will see the Chinese vendor work with TM to push the advancement of state-of-the-art technologies for TM's 5G Core project, which includes bare metal containers, SDN-based architecture, hardware acceleration, CUPS, and 3-layer decoupling.
It's expected that the advancement in such technologies will boost the development of a more 'converged, open, reliable, trusted, and efficient' 5G core network.
The growth of the 5G core network is anticipated to aid in the growth of smart cities, the Internet of Things (IoT), and other next-generation technologies that require rapid, low-latency connectivity.
ZTE adds that this partnership aims to transform and revolutionize the way that data will be processed and transmitted, which could significantly impact the development of future technologies and applications.
Steven Ge, ZTE Malaysia's chief executive officer, said: "This will accelerate the launch of the 5G network across Malaysia, which will bring forth new innovation into the market. ZTE is committed to this collaboration that will put Malaysia as one of the leading countries in the region to roll out its 5G network."
Malaysia's 5G rollout has been far from straightforward, with the Digital Nasional Berhad (DNB) 5G plan initially set out to give Malaysian operators shared access to a government-owned 5G network.
But the DNB's plans suffered a setback in December when newly elected Prime Minister Anwar Ibrahim's administration revealed they intended to review the DNB's plan for a state-owned 5G network that was introduced by the previous government.
Malaysian operators Celcom Axiata, DiGi Malaysia, Telekom Malaysia, and U Mobile have all signed up for a ten-year agreement with the DNB. Another operator, YTL Communications, also penned an agreement to take an equity share in the DNB's shared 5G network.
Another operator, Maxis, is still waiting for the government's review before committing to the agreement.