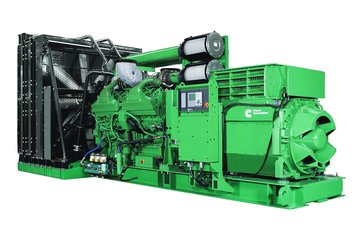 Solving old problems 
The problem is that the current data center classifications that most of these facilities have to abide by are very outdated. The current standards don't take into account the past two decades of energy innovation, let alone reward facilities for sustainability advantages. And, as such, data center operators have to abandon otherwise cost- and energy-saving power overhauls to avoid paying penalties for noncompliance.
The entire data center industry is long overdue for a discussion on how existing classification standards can support out-of-the-box designs that would help it evolve. This is especially necessary as data centers continue to power an increasingly digital world and global economy. Guidelines need to be set for new classifications that can be applied alongside current standards to recognize more energy efficient power types, without penalties.
Existing standards only speak to legacy functionality
The current data center standards, such as the Uptime Tier classifications, and the EN50600 scheme, promote fixed-availability classes and prescribed redundancy measures. These may have made sense a couple of decades ago when there weren't any reasonable energy alternatives. But, that's no longer the case, and, as such, the existing standards don't even begin to recognize the demands on today's modern data center.
Each of the standards are built on four progressive classes for redundant diesel generators and UPSs. Ranked for performance and uptime, each class incorporates the requirements of the previous class:
Basic non redundant: capacity requirements for a dedicated data center site
Basic redundant: capacity components that increase data center availability
Concurrent maintainable: increased level of redundancy, which enables the data center subsystems to continue operating while parts of the power and cooling equipment are being replaced or maintained
Fault-tolerant: data center with fully redundant subsystems
These four criteria only really speak to legacy functionality though. And, when considering that the average U.S. data center is 20+ years old, that's a span of time that has seen energy innovation explode across industries. In fact, many organizations are planning to close their private facilities for more advanced colocation centers. However, these new facilities are like putting a round peg into a square hole; they simply don't fit in with the existing classifications.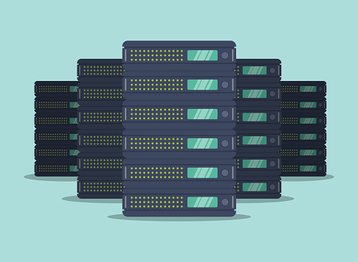 Old standards won't support a new, data-driven economy
We now live in a highly digital world. Every day, there are 2.5 quintillion bytes of data created, which is a much higher volume than ever before. In fact, there has been such a recent influx of information development that 90 percent of data in the world today was created in the last two years alone. With so much data being exchanged, the need for storage has exploded, prompting data centers to expand at a breakneck pace.
Another shift within the industry is the fact that a growing proportion of compute and storage capacity is now located in commercial data centers rather than private or corporate facilities. This is a result of the growth of hybrid and public cloud architectures, which puts a lot of pressure on commercial data center operators to focus on interconnectivity and to balance availability against sustainability.
Both the growing volume of data and the increased compute and storage capacity for modern data centers require sustainable energy sources to handle larger-than-ever loads. Yet, despite research that shows how many of the new, innovative designs can deliver the same uptime as legacy architectures, they still simply can't be classified, limiting the capabilities of many colocation facilities.
The conversation has thankfully begun
Luckily, the conversation around innovating data center technology seems to be heating up. Recently, Google announced that it would join Facebook's Open Compute Project to share data center designs with tech companies across the globe. Despite the good will and support behind this innovation sharing though, the fact remains that classifications don't do enough to recognize innovative data center designs.
The current standards don't take into account the past two decades of energy innovation, let alone reward facilities for sustainability advantages
The Green Grid, a non-profit industry consortium that works to improve IT and data center resource efficiency globally, has also been a vocal partner in advocating for the addition of more inclusive industry standards. The group recently hosted the 2016 Green Grid Forum to bring leaders from the information and communications tech industries together to discuss improvements that can be implemented on the short and long term to achieve efficiency within the data center.
Beyond Google and the Green Grid's efforts, a new, complementary set of guidelines that take innovation into account can do far more than just improve energy efficiency, but also help data centers perform better and deliver an improved user experience to their clients. Once everyone across the industry is on the same page, it's only a matter of time before more classification standards are developed to help the industry keep pace with evolving energy needs.
By Lex Coors is chief data center technology & engineering officer at Interxion