Businesses and not-for-profit organizations naturally plan carefully for global expansion. But they can still trip up when setting up their local offices and underlying IT networks in territories like Africa. That's because of unforeseen administrative and logistical challenges, rather than IT ones.
Management teams directing expansion in fast-growing or volatile economies can't know every detail of local infrastructure needs or government regulations but they do need to contain the key risks associated with them. Senior executives must mitigate the impacts, down to the tactical level of organising locally-compliant equipment shipments or finding ways to set up efficient office communications backbones such as wide area networks (WANs) that avoid often stratospherically-expensive satellite links.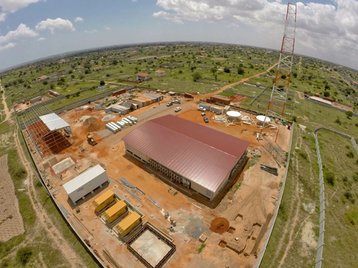 African fiber 
Take West Africa, for example. It has access to excellent marine-based fibre networks along its coastal areas but further inland, Internet connectivity is weak to the point of non-existent. Many African countries also have particular technology and trade requirements and failure to comply with them could slow down or stall even a well-run business's growth. 
We have seen organizations setting up cost-effective WAN optimization technologies, to avoid reliance on satellite systems, coming unstuck because they failed to set up invoicing systems through the relevant government department. In one example, the firm's game-changing software-defined WAN appliances were stranded at customs for some time at risk of being destroyed. 
Game-changing tech was stranded at customs, at risk of being destroyed
With different territories applying their own shipping requirements, upgrading networking technology – to speed up applications' availability or performance – can turn into a logistical minefield, especially when supplying branch or country offices simultaneously. Expanding organizations can unpick some of these 'hidden' technology requirements by working with those well-versed in moving technology overseas for global IT infrastructure needs.  
Local knowledge
An expert technology partner can get down to fundamentals: does a fast-growing company actually need to export new technology for its new offices?  Could the IT provider have its local partner import and install the hardware and networking appliances, rather than the client company trying to ship them directly and then send over its own team to install the equipment?
Practical insights from partners might improve an expansion plan in unexpected ways: for example, partners would advise that moving IT hardware overseas is frequently faster and easier when working with a logistics partner with an importer of record. An experienced integrator will call on an expert courier to ensure that a UK company expanding in Africa is compliant with UK export and local import regulations. In Tanzania and Uganda for example, these requirements often involve pre-shipping checks of the business and its offices, as well as the technology, before the export can proceed.
A strategic choice, such as setting up entire offices and IT infrastructures overseas, could make all the difference for private companies or not-for-profit bodies, if it is backed by local know-how. In one case, a charity active in more than 50 countries in the Africa, Asia and the Americas, and found that many of its offices had inadequate network access or struggled to process data held in its centralised systems. Buying in bandwidth simply wasn't possible and using satellite communications was too costly.
As a result, the organization set up a fast network access data transfer backbone to support day-to-day operations. Centralization of data and IT systems ensured far greater visibility of and efficiency for local operations. But the whole upgrade went through smoothly because the charity's partner was also able to manage an equipment certification programme for all the local offices' technology and software consignments, so the charity met all the different countries' import guidelines.
When an organization expands, senior management naturally won't tolerate delays. But offices in new geographies are often best set up using insights from partners that 'get' local logistical requirements as much as the 'difficult' task of implementing new IT networks.
Sam Arbon, finance administrator, procurement and logistics at Teneo, a specialist technology integrator