There is an urgent need to manage, store and protect escalating volumes of data that is now being felt across all industries but most notably, by data centers. To adapt to the increasing complexities of the industry, data centers and providers are shifting their priorities to meet the unique needs of these facilities who are facing numerous challenges from these growing, complex environments.
To stay protected, increase operational efficiency, lower energy usage and improve water usage effectiveness, data centers will continue to seek out new and innovative ways to guarantee success for themselves and their customers. This in turn, is driving the demand for new technology solutions that provide more control, flexibility, reliability and added security to manage and protect massive amounts of data.
Thus far this year, there have been countless conversations with data center professionals across the globe, and thought-provoking sessions presented at industry events, all narrowing in on today's key industry challenges. Over the remainder of 2019 and beyond, we can expect to see the following trends take focus for data centers as a means for continued success in the space.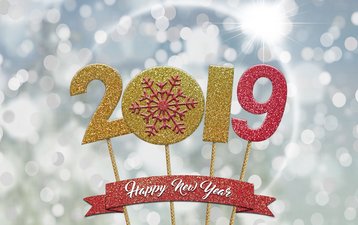 Security comes to the forefront
Data is the most precious asset in this space, so data center protection, both cyber and physical security, are areas providers are increasingly investing in. And with the rising risk of insider threats and theft by intellectual property, data centers are looking to elevate their level of protection. Many of which, are seeking out more proactive security solutions that can analyze data from the physical center and its digital systems and monitor real-time locations of people and assets. Operators can stay alert of any suspicious or unauthorized behavior, adding another layer of protection to customer data and business' reputation. It's better to anticipate potentially troublesome situations, with the capability to take action and find a resolution before they become serious, damaging data leaks or hacks.
Shift to connected infrastructure systems
It takes a lot of equipment to keep a data center running, including electrical, IT, HVAC, building automation systems (BAS), fire detection and security infrastructure systems. With the exception of HVAC and BAS, traditionally these systems have had minimal interaction with each other, despite each infrastructure system providing a significant amount of valuable data. However, advancements in technology have enabled these systems to communicate with each other to decrease downtime risk and increase operational efficiency. Additionally, connected systems are bringing together disparate data sets and are providing data center providers with insight into operating performance of their full data center portfolio. By using connected systems, data center providers are driving value-add outcomes that were previously widely unachievable – including energy management, increased energy efficiency, chiller plant optimization, enhanced security, etc. The growing access and capabilities of artificial intelligence (AI) and machine learning (ML) in the space are driving this further, providing even more reliability, security and efficiency in the data center.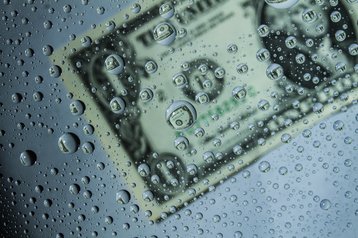 Water usage becomes a priority in energy consumption
All data centers are working to drive down energy consumption to advance sustainability in their centers and decrease costs. While energy consumption has long focused on total power used by a facility's equipment, water usage has increasingly become a big part of the equation. For most data centers water usage isn't as costly as energy consumption, however in certain geographies facing water shortages and crises, water usage can become a significant expense. To minimize usage, providers are increasingly looking for cooling systems that are able to maintain a cool enough temperature while consuming less water in the process. This will help data centers reduce total energy use (PUE) and total cost of ownership drastically.
More attention on the power of partnerships
In traditional buildings, infrastructure is a very disparate process. This is not the case with data centers, as owners are often heavily involved in the center's build and design process as that is the core of their business. Data center owners will continue to weigh innovative technology with the opportunity for cost savings and operational efficiency when partnering with technology and equipment providers. However, they will increasingly take flexibility and customization into consideration when choosing these partners. Each data center has different needs and circumstances, and by choosing partners who not only provide equipment, but also plan the most efficient build possible with upfront lead times, customized modular designs and optimized spending efficiency, data centers can achieve greater success. There is significant value to be had when choosing a solution provider who works both for and with these centers.
Move to the Edge
The demand for Edge computing is being driven by new applications coming to the market that require low latency, and cloud and colocation data center providers will likely lead the shift. However, don't expect the Edge to replace the cloud, rather they will complement one another.
With everything that goes on inside of a data center, in combination with economic fluctuations, organizational growth, new applications and cloud computing – it's a lot to manage. To stay protected, ensure reliable uptime, achieve operational efficiency, and drive down costs while advancing sustainability- data center providers will put a bigger emphasis on these areas to stay successful in the space.