Plenty of people in the industry want to see processors based on low-energy designs from ARM Holdings make inroads into data centers. But there are reasons why this might take some time.
ARM-based processors already own the mobile space in tablets and smartphones, and Intel hasn't been able to do much to shift that. In the data center, it's a different story. ARM-based processors have been proposed as a way to reduce energy, as their RISC design lends itself to low-power systems.
But startups building ARM-based servers (Cavium and Calxeda, for instance) have had a rough time. Big systems vendors like Dell and HP have promised ARM-based servers, but they have trickled out very slowly - even though HP's Moonshot systems were specifically designed around the premise of lower-energy micro-servers built with system-on-a-chip (SoC) technology.
Enter Lenovo
Last week, another player seems to have entered the game: news emerged of an ARM systems prototype from Lenovo.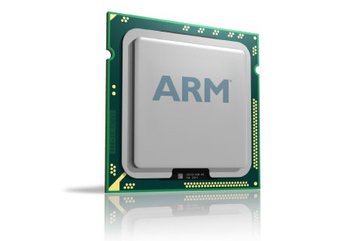 Now, elsewhere the Chinese tech giant had a very bad week. Its consumer division appears to have committed an unbelievably  stupidly blunder - bundling some adware (known as Superfish) with its PCs. Users complained of intrusive pop-ups, but security experts spotted that Superfish was written so incompetently, it completely compromised the security of the Lenovo laptops.
That will tarnish Lenovo's name, but the ARM servers will come from a different division, so let's leave that on one side. How significant is Lenovo's apparent move into ARM servers?
The important thing to notice is that this is only a prototype. Lenovo is making a module for its NeXtScale hardware, based on Cavium processors, and delivering it the Hartree Centre (above), a UK institution working on low-energy supercomputing.
It's very much a research project, and one which was originally set up by IBM's server division - before that got sold to Lenovo.
Building an ecosystem
Hartree will work with the University of Manchester, to create the software ecosystem the ARM system will need in production use, as well as working on management software and other tools for jobs like load-balancing to ensure that eventual ARM-based systems will actually run at a lower energy as promised.
I spoke with Neil Morgan, program manager for efficient computing at Hartree and he's excited to be getting his hands on the ARM prototypes. Hartree has the right space to run them, and having measured performance will be able to crunch the numbers on its IBM Blue Wonder supercomputer.
In other words, wait for it. The proposed ARM revolution, like so many other tech revolutions before it, needs to have the software and ecosystem in place before it can take off.
I'll be watching the Hartree work as closely as I can - just as I follow Moonshot and other ideas. But this is just preliminary work, before any actual ARM server launch from Lenovo.
A version of this article appeared on Green Data Center News.