Data centers are becoming increasingly important to the Republic of Ireland's (ROI's) economic and digital future and strategic planning. As result of this, new legislation covering Mission Critical SID (Strategic Infrastructure Development),a new legislation has been working its way through the Irish planning legal system since 2018.
During the Datacloud Ireland conference in Dublin last month, Minister of State for Training and Skills John Halligan, addressing the room, reported on a conversation with his colleague Minister for Housing, Planning and Local Government Eoghan Murphy that suggested the legislation would likely be "in place in the coming weeks", and warned the market to get ready for the arrival of this new legislative climate.
Mission Critical players must prepare all current projects under assessment to ensure the future investment of the country is not affected yet again.
Planning for change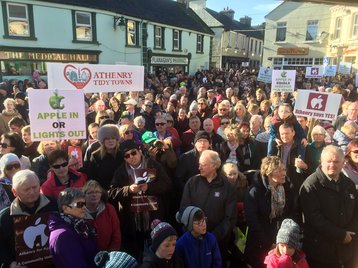 The new legislation aims to make the planning process for data centers more streamlined by reclassifying centers over 10,000 sqm (around 100,000 sq ft) as strategic infrastructure developments. Applicants will need to apply directly to An Bord Pleanála, rather than to the local planning authority. This will avoid two separate statutory processes under the Planning and Development Act 2000. But even with this new legislation, securing planning consent remains one of the biggest challenges to getting data centers built.
Data centers are generally difficult to get through the planning system due to the likelihood of objections, subsequent appeals and legal challenges around their perceived social and environmental impacts, which often lead to lengthy delays. In May 2018, Apple scrapped its plans for a €850 million data center in Athenry, County Galway, as a result of two years of appeals.
The introduction of Mission Critical SID aims to ensure planning processes are more efficient. This will also reassure local people with the confidence that Ireland's future is a key priority and major investments which could increase economic growth are less likely to be rejected.
Business leaders must look at how they can shape and contribute to upcoming projects.
While approval for data center applications will change, this should not be viewed in any way as a smoothing of the road in terms of securing planning permission and proceeding to construction stage. It is possible to secure planning permission without Oral Hearing for major greenfield hyperscale data center campuses in Ireland, but this requires attention to detail, reading the market and working in partnership with the client.
When designing and planning data centers, it is imperative that sustainability is also at the core of decision making. Operators need to be more open minded and willing to adopt different designs to ensure environmental factors are at the forefront. While this must be in line with the new planning conditions, businesses must work closely with their clients and stakeholders when putting together planning applications.