For data center providers, downtime can result in compensation and other remedial costs, while also damaging reputations. With power outages often a key factor behind such a scenario, it is vital that uptime can be guaranteed via effective testing of critical power and temperature control infrastructure.
The impact of not carrying out effective loadbank testing can be seen when a UK bank experienced a major outage due to an untested data center. Because of this, two million customers could not access current accounts, and £370m in "post-migration charges" were incurred as a result. This huge sum could have been avoided if the facility was fully tested before this outage, with potential issues identified before the facility came online.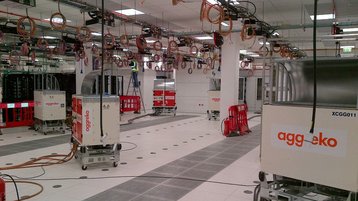 Expertise and specialization
Data centers can vary in size, equipment level and use across the Nordics, from co-location and enterprise facilities in Copenhagen, Oslo or Stockholm, to larger hyperscale sites in Sweden, Denmark and Finland handling low-latency data. These require different types of testing, and different technical expertise.
Due to this, many companies offer their expertise and specialized equipment to ensure suitable testing processes, so contractors and operators can best harness the benefits of comprehensive loadbank testing.
For data center contractors and operators, it is practical to enlist testing and commissioning experts. They can evaluate and identify the correct testing process and equipment required, and using outside expertise and rental solutions can be more cost-effective for stakeholders, as capex spending on testing equipment is not required.
However, while it is pragmatic to enlist testing and commissioning experts, this area, much like other parts of the global supply chain, has been severely impacted by Covid-19 restrictions. Once easily available, experts from markets such as the UK and Ireland are now harder to bring in due to travel protocols, yet demand for data center construction continues unabated. Contractors are still on deadline and under pressure to deliver data centers on time, with the possibility of penalties looming if delivery of facilities is delayed.
Standardization
Equipment testing should be standardized across locations, if we are to ensure undisrupted data center operations worldwide.
From factory and site acceptance testing, to pre-functional, individual and integrated systems testing, contractors want to call upon a standardized service across all levels. This is especially true in a world that is becoming ever more connected, from the Nordics to North America and beyond, with global issues like the ongoing energy transition requiring a joined-up global response from the data center sector.
But alongside this, testing and commissioning experts should not lose track of track of region-specific factors, and their effect on performance. Specifically, the colder Nordic climate affects humidity and moisture levels, and contractors must implement systems to negate or respond to the possibility of equipment failures. Such specific concerns can be catastrophic to critical infrastructure if not compensated for, especially under full load demand conditions.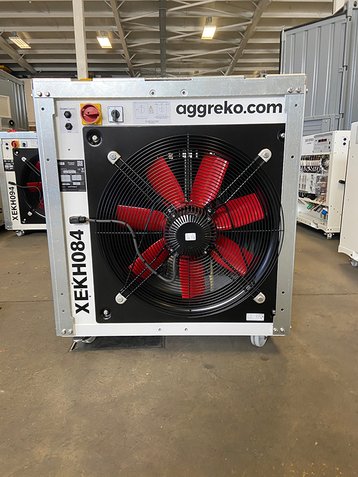 Efficiency and better maintenance
Ensuring loadbank testing to a global standard, while taking account of local conditions, is a high priority for data center providers and other stakeholders. As well as helping avoid costly issues and unplanned downtime across a facility's lifetime, it can also help improve overall operational efficiency. This is because all precautions have been taken to ensure equipment around power and cooling infrastructure operates optimally – lowering ongoing opex and maintenance costs – and that mission critical equipment and systems have been properly installed and integrated.
If equipment is tested to the correct level during the commissioning phase, issues can be identified and resolved early on. Operators can therefore focus on putting effective equipment maintenance procedures in place across the data center, improving efficiency and creating a safer working environment for personnel.
Additionally, the extensive data and documentation obtained due to this testing can be used to benchmark the impact of system changes and operating trends at the facility. Indeed, taking this a step further, this data could be used to inform predictive maintenance strategies and procedures to effectively alleviate potential issues before they become full-blown concerns.