There is no better time to improve how you manage power. Energy costs, electricity consumption and regulations are increasing. And given the proliferation of edge computing, computing power is moving further away from the staff who can fix problems in real time.
This shift is driving significant growth in the computing and power requirements across facilities, which could result in more energy overhead than necessary at a time when you may already ‒ or will soon be ‒subject to increasing regulation, depending on where your facilities are located.
Edge computing has typically involved a lot of short-term fixes, creating a gap between the information you need to make the right decisions and what's available. To effectively manage power at the Edge, all of your infrastructure needs to be network-connected and remotely controllable. This closes the gap, providing clear visibility into remote locations so you can more effectively manage edge sites.
With mission-critical operations and thousands of devices in play, the time to digitalize, automate and better maintain the electrical infrastructure supporting edge environments is now.
Asset management at the Edge requires more than alarms
Sending someone to physically check equipment is hardly a value-add activity. You need to be able act remotely since most edge locations are not managed by onsite staff.
The maxim "if you can't measure it, you can't manage it" holds true. Remote monitoring software is essential and digitalized power infrastructure is a must. Software for monitoring your distributed IT assets will help you monitor, manage and control your vast array of devices, so you can use your digital footprint to see what's going on across all of your sites.
When it comes time to expand capacity at the Edge, digitalization will help you plan the deployment of new equipment.
If you have software to manage the performance of your data center, you can quickly identify the space and power required, as well as forecast future capacity needs through automated and easy-to-read reports, graphs and charts.
This capability can be extended to provide the same functionality in your edge locations, removing the need to "walk the floor" to manually map potential adds, moves or changes.
Here's the bottom line: asset management at the Edge requires knowing what you have, getting data from it and controlling it remotely. You need to know when equipment was purchased and its operating conditions to evaluate risk and better understand when it needs to be maintained or replaced.
Interacting with devices remotely and getting information to feed into your analytics is essential to improve operational efficiency – especially at the Edge.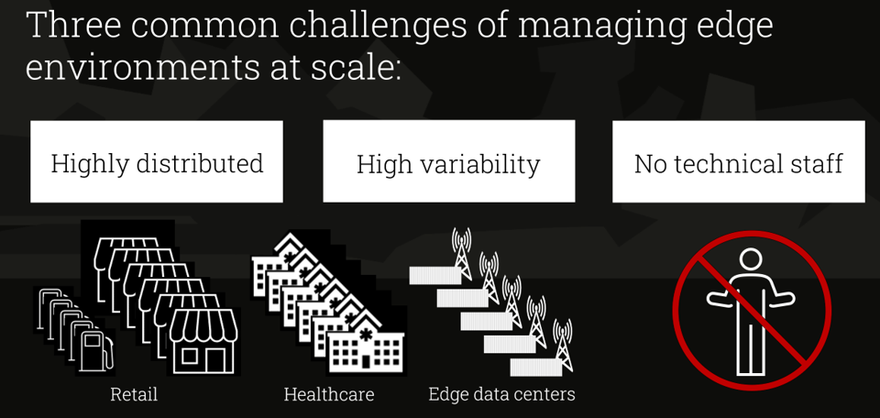 Interacting with equipment remotely
How do you hit the reset button on equipment without being there? Digital equipment and software provide remote control and automation to turn things on and off from anywhere.
For example, if network connectivity is lost, it's typically restored by rebooting the network switch. With software, you don't need to send someone to a remote site. You can automatically power-cycle your switch with automation software, allowing you to quickly restore connectivity back to your site from miles away with no intervention.
With the ability to see and control your power environment, you can identify and fix an issue before it causes downtime. Instead of waking at 2 am on a Saturday due to a failure, you can better plan maintenance, saving time and money, and keeping your operations up.
Confidently determine when equipment needs to be replaced
How do you know when it's time to replace or update equipment? By monitoring equipment health, you can proactively address degrading performance and avoid unexpected downtime.
Equipment predictive health monitoring makes intelligent decisions about lifecycle management based on data. By understanding equipment health, you can make informed decisions on when to replace a UPS or its batteries ‒ not just when you think it should be replaced based on an arbitrary date.
This can often result in deferring replacement a year or more, which can significantly reduce waste and costs, and save time. Predictive health monitoring reduces downtime and costs while helping to keep IT teams focused on what they need to accomplish.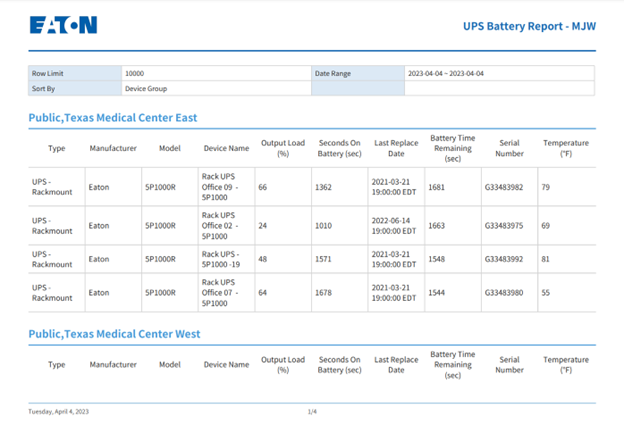 Putting digitalization to work at the Edge is a must
There are mission-critical operations in play at the Edge, often with thousands of devices spread across many locations with data center and IT teams that are located at a core facility far away. Plus, regulatory pressure is increasing to achieve PUE targets beyond core data centers, so measuring power draw will become ever more important at the Edge.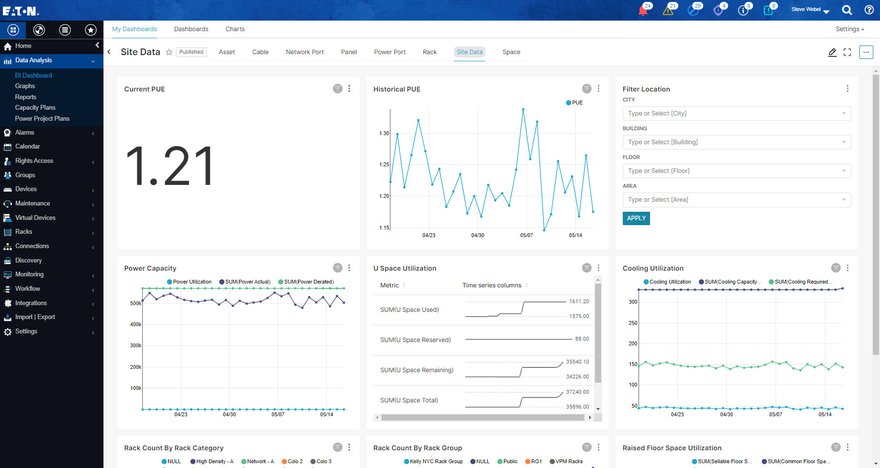 Digitally enabled hardware and software such as Eaton uninterruptible power supplies (UPSs), power distribution units (PDUs) and Brightlayer Data Centers suite software are enabling far more effective ways to manage electricity consumption and reduce the frequency and impact of outages.
By carefully assessing, maintaining, optimizing and integrating data center and distributed IT assets, you can ensure you're moving in the right direction for greater efficiency, effectiveness and sustainability.
Interested in learning more? Read our white paper on how to effectively scale and manage edge locations.
More from Eaton
Understand the benefits of new UPS systems capable of interacting with the grid

Boosting uptime, operational efficiency and sustainability in distributed IT environments

Intelligent power management company Eaton has announced the successful installation of a modular power system earlier this year at Africa Data Centres' 10 MW facility