Following an extremely challenging 2022, the beginning of 2023 was marked by inflation and some rather unfavorable economic forecasts. Global economies are facing some complex challenges, mainly due to the energy crisis and the general rise in prices.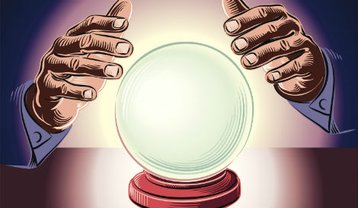 Despite these difficulties, 2022 left us with a number of valuable lessons and great investments that are fundamental to lift the economy, while also tackling grid volatility. In this scenario, the role of data centers is key, requiring greater investment in distributed IT infrastructures, edge computing, hyperscale and colocation environments.
In 2023, businesses must evolve further with regard to sustainability. The need to answer the climate emergency has turned into the main business imperative, especially in the current energy crisis scenario. However, data shows that companies taking a lead in sustainability will attract customers and investors and, therefore, do good to business.
In the current economy and energy turmoil, what lies ahead for the IT and data center sector for the rest of 2023 and into the next year? Here are the main trends I believe will matter the most.
Continued migration to the Edge to adapt to new consumer needs
More personalized, cloud-native applications and 'multi-experience' will increasingly create seamless user experiences, with one application across a variety of digital touchpoints (mobile, tablet, wearables, car, computer, and so on).
The continued growth of 5G and WiFi-6 networks will assist further progress on IoT and AI technologies. Indeed, nearly half of all mobile subscriptions (more than 5.8 billion) will be 5G by 2027, bringing computing and data centers even closer to the user.
For the IT and data center industry, this translates into an enhanced migration to the Edge and distributed cloud, not only to improve the speed of connections, but also the capacity of data centers. This transition will require special attention on the availability, security and management of IT infrastructures and Edge data center locations, through new software and services that allow remote monitoring and prompt response to problems.
Another direct consequence of the great growth expected in data usage this year is that it will drive even higher investment in the data center industry, especially in new construction. In fact, the global data center construction market size is projected to reach $49.55bn by 2027, from $24.1bn in 2020 – doubling in size in just seven years.
The power of digital and renewables to fight grid volatility
Growing pressures to meet consumer demand for energy and water have forced governments at all levels to take a closer look at data centers and their consumption of these resources.
The industry shouldn't forget that data centers are currently estimated to be responsible for one percent of global electricity consumption. On average, a hyperscale facility consumes between 20 and 50 MW per year, which is enough electricity to power up-to 37,000 homes, which will lead to heightened examination from governments during 2023. Moreover, carbon footprint is another big challenge, with data centers estimated to account for around two percent of all global carbon emissions.
Minimizing the role of diesel generators in favor of new energy storage solutions, as well as reducing dependency on fossil fuels, will continue to be a primary industry focus. In addition, the current spike in energy prices and grid volatility will only increase the sector's focus on climate change.
Alternative methods of energy storage, based on intelligent software technologies and strategic power sourcing, such as Microgrids or batteries, will evolve as key enablers of change in the sector in order to provide a solid answer to both challenges.
In 2023, data center operators need to consider the integration of digital technologies, offering detailed and predictive analytics on all assets, with hybrid electricity solutions.
Bridging the skills gap through diversity
Given the growth that the sector is experiencing and the huge need for specialization, one of the ongoing trends during 2023 and beyond will be the search for talent and skills. It is forecast that by 2025 the number of staff required in the data center industry will reach nearly 2.3 million.
Moreover, dealing with the scale and complexity of the regulations surrounding data sovereignty will require knowledge of cloud computing and data center management. Meanwhile, sustainability-related skills in the sector are still a big focus to improve in the coming year.
Creating a diverse community is key to successfully manage a data center and to drive towards sustainability goals. Additionally, supporting the workforce with training to fill the skills and talent gap is vital in order to keep evolving and fighting challenges.
2023, a crucial year for the industry
In the midst of a major energy crisis and with risk of economic recession looming, the biggest challenge for the IT and data center sector in 2023 will be the volatility of the grid. Ironically enough, the industry's major opportunity will also lie there.
Throughout the value chain, the IT and data center sector should be aware that, to evolve, it must do so through digitalization and electrification. In 2023, businesses will need more digital tools to make quick decisions that will improve both their efficiency and resilience, as well as accelerate their sustainability commitments.
2022 was an extremely challenging year for the industry. However, the IT and data center sector is well-equipped to turn the tide on the energy crisis, while accelerating its path to net-zero and protecting economic growth. It will be up to the businesses themselves how well and fast they adapt to innovation.
More on DCD
How a change in mindset could help change the industry and open up a whole new world

Sustainability study from Forrester and Schneider tells us more

How will the data center industry handle the European tsunami?