At the OpenStack Summit in Vancouver at the end of May, Mark Shuttleworth went to war. The CEO of Canonical, the company responsible for popular Ubuntu Linux and Ubuntu OpenStack distributions, used his keynote to talk down another open source organization. The presentation was so aggressive, the recording of it never made it to the Summit website – it is the only keynote not available online.
Shuttleworth started by taking a swipe at VMware – unusual, but still in keeping with the spirit of the event, not much love for proprietary code here. But then he launched a scathing attack at Red Hat, the well-known proprietor of Red Hat Enterprise Linux, criticizing it as too expensive – actually more expensive than VMware.
The open source bad boy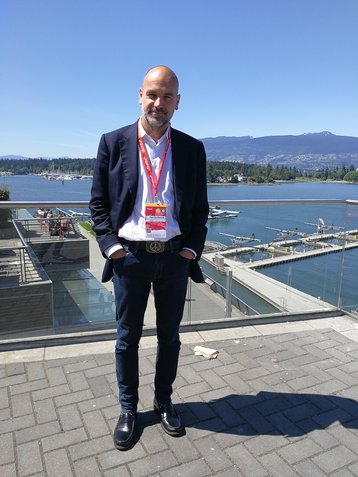 "Google, IBM, Microsoft are all investing and innovating to drive down the cost of infrastructure. Every single one of those companies engages with Canonical to deliver public services – not one of them engages with VMware or Red Hat to offer those public services, they can't afford to," Shuttleworth said.
"You have to think carefully who you're listening to. And if you're only listening to Red Hat then you wouldn't have heard that every single major public cloud Kubernetes service uses Ubuntu to deliver Kubernetes.
"Half the cost of VMware, one third the cost of RHEL, and truly portable, multi-cloud Kubernetes." In a surreal sequence of events, Shuttleworth used his time on the stage to make a sales pitch, complete with two special offers. It was decisively undiplomatic.
The open source software movement emerged in the nineties, promoting the values of universal access, community and collaboration. But it looks like some of its disciples are growing up. The recent acquisition of GitHub by Microsoft drives this point home - OSS is big business, and one of the largest open source events reflects this.
Shuttleworth is under pressure to turn Canonical into a public company after 14 years of pouring his own money and energy into Ubuntu. "What I said there was factual and defensible," he told DCD. "I do think it's important that the OpenStack community have a very clear view on the business case for OpenStack.
"There's a perception that we can act as if we don't compete – that's simply not true. What I wanted to do is remind people that OpenStack set out with a mission which was to provide cost-effective data center automation and infrastructure-as-a-service."
And he might be right – maybe the open source community needs a reminder that in business, success is measured in money.
Shuttleworth's outburst is not without precedent; the original bad boy of the open source community is, of course, Linus Torvalds. The creator of Linux is famous for courting controversy: outspoken and sometimes abusive, he uses a wide variety of expletives and raises his middle finger at everyone and everything – including major hardware vendors. I guess we should be grateful that Shuttleworth minds his language.
A version of this article appeared in the June/July issue of DCD magazine. Subscribe for free today: