From cost reduction, performance improvements, and scalability to security, redundancy, and sustainability, there are a whole host of reasons why organizations migrate their systems from one data center to another.
As a result, there is a lot of migration activity going on and fierce competition among providers.
The problem, however, is that success is far from guaranteed. According to Gartner, 83 percent of data migration projects either fail or exceed their budgets and schedules.
A range of complex issues often stand in the way of success, including everything from poor planning to skills shortages, and, as a result, delivering a best practice approach can be an elusive goal.
Getting the foundations right is absolutely essential, and there are a number of key questions which should be considered across almost every migration project:
Do we have the right skills in place?
At an enterprise level, data center migration projects have the potential to be immensely long and complex jobs. Whether the objective is to move workloads to a new data center or a public cloud provider, having an understanding and experience of both the existing and new environments is extremely important.
However, one of the problems often encountered by organizations with lots of legacy infrastructure is that it may have been in place for so long that the IT team is suffering the consequences of key person dependency.
In these circumstances, people with knowledge about the original architecture or system interdependencies may have long departed, creating issues that only become apparent when migration is being planned.
Add this to any gaps in knowledge about new environments, and there is significant potential for problems, delays, and cost overruns. Indeed, issues associated with skills shortages can become particularly acute for mission-critical systems and workloads where performance, reliability, and security standards are among many issues IT leaders see as 'non-negotiable'.
In response to these challenges, IT teams not only need to understand their potential skills gaps (and seek outside help where required) but also need to supplement their capabilities with the right tools for the job.
In particular, the most effective migration tools draw on automation and orchestration technologies to simplify migration workflows and minimize complexity.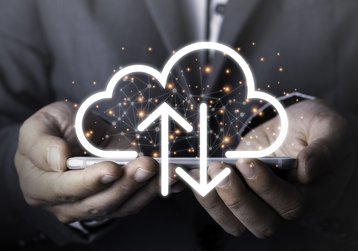 Can we automate key migration tasks?
Looking more closely at automation, removing manual processes from any major migration strategy can play an important role in reducing the scope for human error.
This becomes particularly obvious when workloads have to move through a lengthy, stop-start migration process where the sheer complexity and attention to detail required can – quite understandably – result in mistakes being made. In these circumstances, putting things right can add considerably to the overall project task list and timeline.
Automating migration processes, in contrast, can optimize a range of activities, including everything from discovery and risk assessments to dependency mapping and compliance. And at a foundational level, automation can also help IT teams take repetitive manual tasks out of the equation for human experts while also helping raise overall levels of consistency and productivity.
Have we done enough testing?
One area that can often be overlooked in any deadline-driven migration project is the role and importance of testing for unforeseen risks and errors that have occurred during the various phases of the project.
To do this effectively also requires technology tools that can automate testing and do so without the need to take workloads offline or delay the rollout process.
Automated testing can also speed up this crucial component of any migration project and give teams the confidence that unnecessary downtime can be avoided once the newly-migrated systems have gone live.
How can we simplify application migration?
In many modern organizations, application complexity – particularly the interdependencies between applications and workloads – can be a major stumbling block for a successful migration.
Get it wrong, and key applications might have to be taken offline for extended periods while errors or misconfigurations are addressed. In today's digitally-centric businesses, that can majorly impact bottom-line performance.
To guard against the risks associated with application migration, IT teams can implement tools that can map the complex relationships between applications and virtual machines, for example, into accurate and logical groups.
In these use cases, the most effective tools allow IT teams to automatically migrate applications at the touch of a button – maintaining key relationships and interdependent functions.
How can we minimize downtime?
IT professionals across the industry who have been involved in a migration project will be familiar with the impact of downtime. Taking workloads offline while they are prepared for migration, for example, can have a significant knock-on effect that can disrupt normal business activities – hence the need to do the work at times of minimal user activity.
Effective migration tools, however, can enable IT teams to synchronize data for migration even when a workload is running in production. In addition, they can also employ automation to quickly and efficiently bring workloads during migration cutover in a seamless process.
In practical terms, this can be invaluable in ensuring maximum system availability and avoiding the problems many organizations have experienced with delays, errors, and overruns.
Given the increasing complexity of contemporary IT infrastructure and the varied options that exist for data center migrations, organizations must ensure that they blend human expertise with the most effective tools to deliver on their objectives.
But, with the right planning, skillsets, and technologies in place, IT teams can deliver a win-win of effective migration projects delivered on time and on budget.