As demand for data and connectivity continues to surge both nationwide and globally, it requires out-of-the-box planning in highly competitive data center areas such as Northern Virginia and other demanding markets.
Hyperscalers and data center operators must locate land in the right availability zones with supportive infrastructure, successfully navigate land use and zoning regulations, and develop cost-effective, sustainable construction programs to meet demand.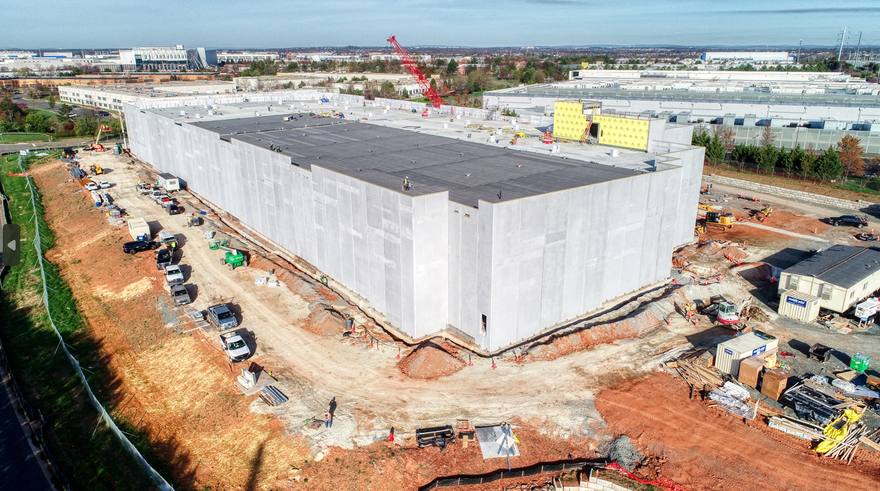 The key to a successful data center development is preparation and partnership with the right developer to locate and build your perfect data center location. These insights include:
Utilize your existing real estate relationships nationwide to identify properties suitable for data center use. With the right real estate partner, together you can uncover unique properties not yet on the market or on anyone else's radar.
Know the cloud and carrier availability zones in the regions you wish to pursue to maximize data performance now, and into the future.
Partner with a turnkey partner who can not only assist with property acquisition, but also design and construct your data center for seamless transitions.
In urban or densely populated markets, think out of the box by reimagining the current use of the land. Consider repurposing an outdated industrial complex or an under-served property for data centers. Not only does such adaptive re-use revitalize the area, it also infuses additional monies into the tax base of a community.
Factor into the equation power and fiber sources, as well as access and availability. Consider renewable power options and know how this might impact the cost of power and its effect on potential end-user sustainability goals.
Understand how to navigate municipal zoning, entitlements, and permitting to stay on schedule.
Recruit veteran data center leads with local expertise and deep relationships in the subcontractor community and at City Hall.
Choosing the right data center developer is vital to the success of your business, especially when looking for capacity in a demanding market. These are the characteristics PowerHouse Data Centers recommends when looking for a data center development partner:
Financial backing is critical to success
In an industry as capital-intensive as ours, financial backing is crucial. Companies that have commitments with solid investment partners are able to get shovels in the ground quickly and navigate change faster than others in the industry. Experienced backing expedites real estate transactions and offers peace of mind knowing that your project will be delivered on time.
Finding the right property through real estate connections
Do your commercial brokers have deep connections from coast to coast? Having access to well-connected, veteran real estate dealmakers is crucial to finding data center locations you wouldn't otherwise know existed. Better yet? Look for a company that houses both commercial real estate brokerage and data center development all under the same roof for a seamless construction experience from start to finish.
Build atop valuable resources
How close is the property you're considering to the region's network and cloud availability zones? What lies beneath or adjacent to your property makes it significantly more valuable from a data center development standpoint than the land itself.
Find a real estate solutions provider that invests time and resources to conduct initial research, site planning, and schematic planning. Proximity to vital fiber pathways will help your data center separate itself from the pack, guaranteeing the best access to fiber and power utilities, and also ensuring a sound investment.
Data center relationships with movers and shakers counts
From commercial brokers to community leaders, having a network of internal and external connections can give you a competitive advantage. Connections to high-caliber personnel with professional experience in all aspects of the data center industry will ensure your project runs smoothly from start to finish.
Look for a company with tenured executives and front-line personnel that have hands-on mission-critical experience leading multi-million-dollar data center design and construction, project management, and operations.
Providing flexibility for clients is key
Data center developers that provide build-to-suit and build-to-spec configurations with future-proofing and customization are the way of the future.
.Customers, now more than ever, are looking for a one-stop shop to handle everything from land identification and purchase to zoning and fast-track approvals to data center buildout and customization.
Real estate solutions providers that can streamline all aspects of construction ‒ from start to finish ‒ are critical, especially in highly sought-after markets like Northern Virginia, where land is sparse, and a proven track record of real estate transactions is a must. PowerHouse Data Centers is exactly that.
A division of American Real Estate Partners, PowerHouse identifies and acquires land for data center development in the heart of Data Center Alley, and throughout North America. Our clients sit atop the region's cloud and carrier availability zone and enjoy state-of-the-art facilities built to accommodate tomorrow's needs for an equitable and sustainable future.
More from PowerHouse Data Centers
Constructing a data center sustainably is about more than just the materials. PowerHouse is working to make new builds sustainable by design

How to become a data center disruptor in markets that have run out of available space

Company names JV with Harrison Street, details three sites in Sterling, Ashburn, and Arcola