2020 has seen unprecedented disruption to industries all over the world, not least to international construction markets. Yet the Covid-19 crisis has also been a powerful wake up call for the data center industry, which jolted it into heightened activity as the pandemic galvanized demand for data center capacity.
As we enter 2021, major global data center markets are at risk of seeing demand eclipse supply. But while the world's hunger for data intensifies, Covid-19 has impacted construction productivity and exposed the fragility of the global data center supply chain.
Each year, Turner & Townsend researches and compiles a Data center Cost Index which analyses construction input costs – including labour and materials – across global markets. Our 2020 index, which looked at 40 key markets and surveyed 162 industry professionals, underlined the huge strain that has been placed on the sector by the global pandemic. 79 per cent of respondents reported that Covid-19 has decreased productivity and increased operating costs on data center construction sites.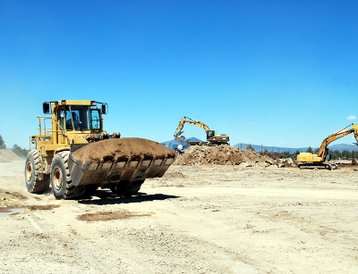 Hyperscale needs low cost-per-Watt
Zurich is still the epicenter of European expansion for many global providers and remains the most expensive global market for data center construction, with build costs now reaching $11.40 per watt. . In the US, as prices continue to climb in traditional hotspots of Silicon Valley and New Jersey, Hyperscale growth is concentrating on lower priced markets such as North Virginia ($8.4/w), Texas ($7.7/w) and Arizona ($7.6/w).
It's a trend we're seeing across the world. Investment is expanding beyond traditional markets, as cloud adoption grows in more capital cities and international business hubs. In Europe, while the FLAP-D markets (Frankfurt, London, Amsterdam, Paris and Dublin) keep growing, it is the secondary markets of Berlin, Warsaw, Milan, Madrid and Vienna that are attracting attention.
Auckland, Mexico City, Atlanta, Kansas City, Vienna, Milan, Athens and Istanbul are all among the new entrants to the 2020 index, reflecting the rising investment appeal of secondary and emerging markets across the globe.
Data centers cemented their position as a priority investment market during the global pandemic, with 71 per cent of survey respondents now considering the data center market to be recession proof – up from 50 per cent last year. But unremitting demand means that capacity is finding it difficult to keep up. Respondents were spilt 50:50 as to whether data center construction actually managed to keep pace during 2020.
This challenge isn't going to go away. 85 per cent of those we surveyed predicted higher data center construction demand in 2021. It is vital we face up to the question of whether there is capacity in the industry to meet the scale of this demand.
68 per cent now see speed of delivering data centers as more important than build cost, and grasping the vast opportunity in front of us will indeed mean guaranteeing quicker delivery in every region. This is especially true for hyperscale construction schedules, which must be reduced markedly from the current 15-18 month average to remain internationally competitive.
Key to accelerating delivery will be how the sector tackles the global skills shortage. 84 per cent of survey respondents think that meeting data center demand will require the rapid upskilling of local workforces around the world. This extends to the growing secondary regional markets, and expanding cloud regions across Africa.
The pandemic has shown that we can no longer afford to rely on flying-in specialist expertise and a small pool of talent to service a huge global market. Building future resilience rests on investing in regional training strategies, building local skills bases and boosting available capability on the ground in every market across the world.
The next few years represent a major crossroads for the data center sector. It must be willing to take bold steps forward to futureproof the industry and maximise the opportunity presented by soaring global demand.