The business leaders' group the Institute of Directors (IoD) has accused the UK government of a "poverty of ambition" towards broadband speeds. The IoD report, Ultrafast Britain, said the UK trails behind other European Countries in the installation of fibre optic cables that enable the fastest broadband connections.
According to the IoD, the target for increased broadband speed should be significantly higher and the group is calling for speeds of 10 gigabits per second (Gbps) by 2030. This is 1,000 times faster than the current Government aim of 10 megabits per second (Mbps) by 2020.
By that date the analyst firm Gartner predicts there will be 25 billion Smart products connected to the Internet, including mobile devices, tablets, smart appliances, sensors, cars and industrial machines.
Staying competitive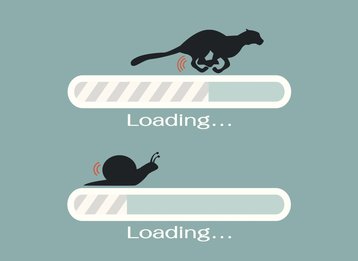 As broadband speed increases it is inevitable that the amount of information flowing to and from data centres will surge, creating a period of exponential growth. Higher bandwidth not only enables larger files to be transported more quickly, it also encourages greater use of the Internet.
Additionally, higher bandwidth together with low-cost sensors are arguably the most important drivers of the Internet of Things (IoT), which will see all connected devices transmit and receive data for faster and more agile business decision making.
However, the Internet has been architected for data consumption with the emphasis very much on data download rather than upload. What may be being overlooked is that the infrastructure supporting the internet will need to be transformed to meet increased consumer demands coupled with the volume of machine to machine (M2M) data which will be created and uploaded autonomously for processing.
At Schneider Electric we're already seeing internet use is trending towards bandwidth-intensive content by an increasing number of connected 'things'. More telecoms and data networks are converging into a cloud computing architecture whilst companies like Amazon, Microsoft and Netflix are beginning to adopt a more centralised approach.
We're also seeing increased interest in 'edge' and localised micro data centres to bring bandwidth-intensive content closer to the end user, and latency-sensitive applications closer to the data. As bandwidth costs and user demands increase, the number of micro data centres is likely to increase to enable more data traffic to avoid centralized facilities, save on bandwidth costs and improve user experience.
Since it is likely that this trend will only continue to grow, it will result in micro data centres appearing in offices and even residential areas. The formation of a network of 'edge' micro data centres, will bring content and customisation closer to customers by way of smaller, local information highways – and provide a more reliable solution in many instances.
Whether through business or consumer demands, UK infrastructure technology has to adapt to the increase in demand reliably and resiliently. I believe micro data centres will play an essential role in the computing landscape of the future - empowering the increasingly connected IoT, and allowing regional or departmental server rooms to expand cost effectively, enabling the Cloud to develop a robust resilient Edge.
The IoD Report was delivered within days of communications regulator Ofcom demanding BT open up its cable network and allow competition to improve UK Internet connections. Ofcom also said there is a digital divide in the UK and that decent, affordable broadband should be a universal right.
At Schneider Electric we believe LifeIsOn everywhere, for everyone and at every moment. Access to the Internet and technology is a fundamental right for everyone on our planet. We will continue to leverage our expertise in the operational technology (OT) that controls our society's most important processes and connect it to the information technology (IT) to ensure our solutions improve quality of life throughout the Globe.
Tanuja Randery is the president at Schneider Electric for the UK and Ireland.