In 2015 the venture capital industry finds itself with myriad opportunities as an ever increasing number of technology businesses are created. I am very excited by the current revolution in Information Technology (IT), being driven by a combination of virtualisation, mobile and cloud technologies. These trends have combined with the needs of businesses to move faster, be more agile and offer better service to customers.
Modern business models have changed the perception of IT from a necessity to being a business differentiator. In addition, IT professionals expect "consumer-like" experience and convenience from their IT systems. As a technology focused venture capitalist (VC) we are particularly excited by the rapid pace of innovation that is taking place in the IT industry. We are seeing a faster than ever adoption of new technologies by customers which open up great opportunities to smaller, more innovative companies, in accounts that used to be locked out for start-ups.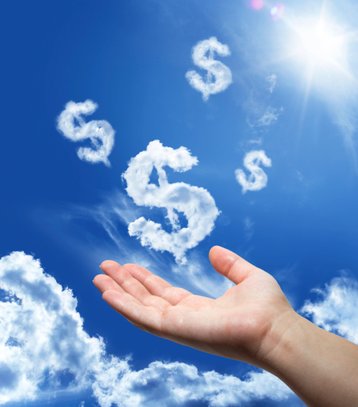 The infrastructure opportunity
The long term goal for us as technology investors is to help build great companies that last. A company that addresses a real customer pain with a revolutionary solution that can help shape its industry. In the IT infrastructure space, real changes are taking place as the previous limitations of hardware is removed by the flexibility of software.
Among the many changes the IT industry is going through, I believe that we are entering a phase which will see two interlaced technology waves generate great opportunities - in particular, the moving of mainstream and legacy applications into a hybrid cloud model in which these applications will be spread concurrently between private data centers and public infrastructure providers such as Amazon AWS.
Smaller companies, dev/test scenarios and new projects that don't usually touch the core of a business should all seek what benefits they can achieve from public cloud infrastructure providers. Larger organisations with core business applications and large production workloads will have a harder time leveraging public cloud resources for many reasons such as security, investment protection, compliance requirements and very large operational data sets.
The next big opportunity is focussed on opening the public cloud infrastructure for organisations that are locked out of this phenomenon and who are missing out on the clear benefits of the infrastructure-as-a-service (IaaS) model, such as agility, better economics, leverage of resources and a pay per use model.
The benefits of being able to tap into the public cloud on demand are obvious. Use cases for these capabilities are many: among them is cloud bursting when business needs require more resources than are available in the privately owned data center or integration of legacy, on premise applications, with new cloud services.
Software is eating hardware
In parallel, the growing adoption of software based infrastructure elements which replace hardware components and support the movement to a hybrid environment, clearly change the way data centers are being built these days. The infrastructure components can reside in both a private data center and in the cloud as well as traverse between the two locations. Examples of such network elements are application routing, load balancing and security services, traditionally provided by dedicated 'boxes' now being replaced with light software elements such as NGNIX, HA Proxy and SDN related applications.  
A prime example of a successful company that leveraged the move from hardware to software is ScaleIO (acquired by EMC), which 83North backed from its seed round.  ScaleIO's software-defined storage technology was able to deliver improved storage performance, scalability and tangible cost savings to its customers and replace dedicated storage racks.     
Other examples of companies we have backed early-on, who are innovating within established marketplaces are Actifio, a provider of Copy Data Management technology, and Zerto, which has created a powerful business continuity and disaster recovery for businesses. The offering from both companies supports virtualised and cloud environments.
Software defined networking (SDN) is being adopted at an increasing pace, and opens new opportunities for the delivery of complex and innovative services by software-based network elements. One example is Guardicore, which provides internal security for data centers by leveraging SDN infrastructure, and is catching the eye of the analysts because of its advanced solution architecture.
The next great company
There are significant opportunities for start-ups to open the cloud to the whole enterprise market without breaking the fundamental requirements such as security, compliance and consistency. They can also protect past investments, while still providing agility, flexibility, quicker results and better economics.  
Our investment team has experience at the likes of Cisco and EMC, which helps us identify the businesses and teams with the most potential and help these companies execute and navigate these complex grounds. Successful early-stage investments in data center technology companies require industry experience and domain expertise. For entrepreneurs, partnering with investors with personal experience and successful track record in IT infrastructure industry is a competitive advantage.
We are more excited than ever before at the ideas and teams we have been seeing in the IT space. We continue to look for great investments.
Yoram Snir is a partner at 83North.