Intelligent power management company Eaton today announces the launch of xIntegra, a new integrated systems engineering approach to powering systems level performance within a data center at every stage of its lifecycle.
This evolution of Eaton's power management capabilities and expertise represents a shift from the traditional mix-and-match design and procurement of individual elements, to considering a group of intelligent components, acting, and working together as a complete system. As a result, xIntegra ensures optimized system level performance and integrity at every stage – from design to implementation, operation to retirement.
Launching xIntegra, Karina Rigby, president, Critical Systems, EMEA, Eaton, said: "Optimal design, performance, and efficiency are key to a data center's commercial success. To realize this, we believe it requires all the elements that make up the electrical infrastructure in a data center to function as an end-to-end system. This can be achieved through designed-in optimization at both component and system level. That is why we have developed xIntegra."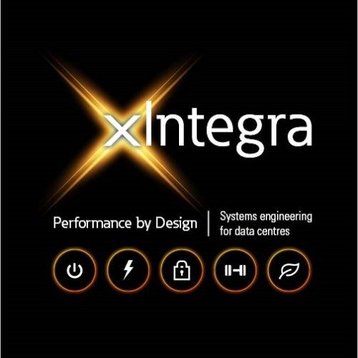 A systems engineering approach
Systems engineering is a methodical, multi-disciplinary approach acting as a pathway to creating truly engineered solutions. It connects elements of the data center's power train including hardware, software, and services, to the value chain lifecycle stages to facilitate the balancing of organizational, cost, and technical interactions in complex systems.
"Eaton's new systems engineered approach focuses on the design, implementation, operation, and retirement of a fully connected system," said Neil Potter, business development manager for electrical systems and solutions at Eaton "The approach prioritizes early engagement between vendors and key stakeholders with a primary objective of de-risking the electrical design. This leads to enhanced reliability, safety, security, and resilience, as well as supporting sustainability goals and regulatory compliance, whilst delivering system level performance throughout the whole lifecycle of a data center."
The rationale for Eaton's new systems engineering approach is explored in a whitepaper 'Systems Engineering - Connecting the power train to the value chain from grid to chip', which looks at how traditional thinking is 'turned on its head' by applying a systems engineering approach to data centers to meet the demands of today and tomorrow.
With industry-leading technologies, Eaton offers products throughout the power train – from medium and low-voltage switchgear and transformers, to UPS, PDUs and racks, for that true end-to-end solution. On top of this, Eaton's Brightlayer Data Centre software suite enables accurate and actionable data insights and digital twinning capability across every aspect of a facility. Together with xIntegra's performance ranking maturity metric configurator, which is currently under development, these technologies enable operators to make significant performance and efficiency improvements.
"With the introduction of xIntegra, Eaton is applying its knowledge and expertise to bring a new level of insight and align its portfolio with how operators see the data center environment," added Potter." Our extensive network of professional engineers is ready to support all key stakeholders in the design, installation, testing, commissioning, measuring, and maintenance of their data center electrical power infrastructure."
xIntegra enables a true systems engineering approach that considers the 'bigger picture' and moves beyond the traditional functional blocks in design. It's a logical way of thinking when connecting systems, understanding decisional impacts, and optimizing overall performance. It's time to think differently.
To discover more about xIntegra, Eaton's new approach to systems engineering within the data center, please visit eaton.com/xIntegra.
About Eaton
Eaton is an intelligent power management company dedicated to improving the quality of life and protecting the environment for people everywhere. We are guided by our commitment to do business right, to operate sustainably and to help our customers manage power ─ today and well into the future. By capitalizing on the global growth trends of electrification and digitalization, we're accelerating the planet's transition to renewable energy, helping to solve the world's most urgent power management challenges, and doing what's best for our stakeholders and all of society.
Founded in 1911, Eaton is marking its 100th anniversary of being listed on the New York Stock Exchange. We reported revenues of $20.8 billion in 2022 and serve customers in more than 170 countries. For more information, visit www.eaton.com. Follow us on Twitter and LinkedIn.