The number of interconnected users and IoT subscribers are growing, creating an explosive growth of diverse data. Enterprises need an efficient data infrastructure to help customers efficiently collect, process, store, use, and manage data, and monetize data value throughout the data lifecycle.
Primary storage systems deployed as arrays or software-defined storage solutions are crucial to mission- and business-critical workloads. I&O leaders need to evaluate platform attributes, core technologies and business model capabilities across use cases shaping next-generation IT strategies.
On October 13, Gartner released its 2021 Magic Quadrant for Primary Storage. Already named as a Leader for six consecutive years, Huawei believes its fast growth is the result of its outstanding OceanStor all-flash storage offerings.
Three key strengths of Huawei OceanStor Dorado all-flash storage
The OceanStor Dorado all-flash storage is the flagship product that enables Huawei to perform well. What are the reasons for this improvement? The three main strengths of Huawei primary storage may answer the question.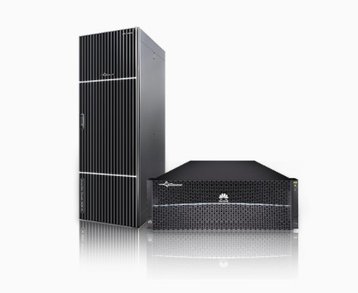 Advanced product capabilities
OceanStor all-flash storage gets its competitive edge from three core features: it's ever fast, ever solid, and intelligent. It sets a new benchmark for performance and reliability in the enterprise storage market.
Leveraging the industry's only E2E acceleration platform and innovative NoF+ solution, OceanStor all-flash storage delivers up to 21 million SPC-1 IOPS and latency as low as 0.05 ms, and its NAS performance is 30 percent higher than that of the industry's next best.
The fully interconnected SmartMatrix architecture also allows a single system to tolerate a maximum of seven controller failures, delivering 99.99999 percent system reliability and ensuring services always run.
What's more, the intelligent architecture uses machine learning algorithms to implement self-optimization of storage resource provisioning, effectively improving the read cache hit ratio by 20 percent.
Simplified data center management using three-layer, intelligent management system
The intelligent storage O&M system predicts and locates faults, analyzes performance and capacity expansion needs, and provides system health status updates, which greatly reduces O&M costs.
Intelligent identification of workloads and dynamic tuning of storage system parameters (cache prefetch parameters, disk selection algorithm, and deduplication algorithm) further make use of intelligence to provide optimal system functionality. Huawei's intelligent all-flash storage supports training and inference based on machine learning and data rules, making storage smarter.
High performance and long-term investment in roadmap initiatives
According to Gartner, Huawei's storage revenue continued to grow in Q2 2021, ranking third in global storage revenue and first in China's storage market. More than 15,000 customers in over 150 countries and regions have deployed Huawei OceanStor storage.
These include customers in industries such as carriers, finance, government, energy, healthcare, manufacturing, and transportation. Huawei OceanStor storage is an ideal choice for customers looking to store and process their service data.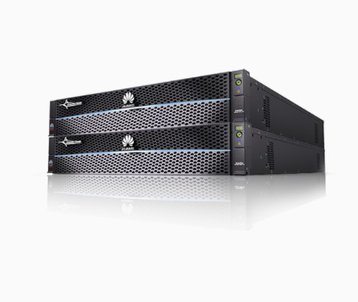 Practice is the criterion for testing truth
These innovations prove to be valuable across multiple industries. Take the financial industry as an example, it has been at the forefront of digital transformation and greatly shaped by the mobile Internet.
During the Double 11 holiday, the single largest sales holiday in the world, Huawei OceanStor Dorado all-flash storage systems carried core services behind billions of transactions. Financial services used the OceanStor Dorado to increase the number of peak transactions per second from less than 60,000 to 150,000, triple the total number of transactions, and double their profits.
With a 4.9 out of 5 points on the annual Gartner Peer Insights platform, Gartner recognized Huawei OceanStor all-flash storage as a Customers' Choice in the 2021 Gartner Peer Insights 'Voice of the Customer' for its excellent performance and user experience, which makes Huawei one of the three globally recognized storage vendors.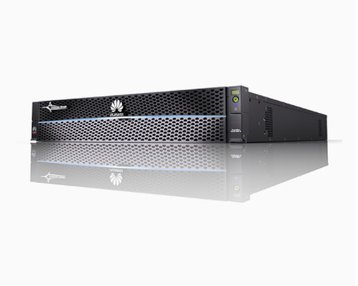 One manager in the financial industry commented in the Gartner survey, "We have been using Huawei storage for more than four years. Last year, we purchased Huawei OceanStor Dorado high-end storage, and we highly recognize its performance and reliability. The batch processing performance is significantly improved. In addition, gateway-free active-active and heterogeneous management are preferred. This year, the procurement volume has increased."
In the public sector, government departments have broken down department silos to create digital service-oriented e-governments. Huawei partnered with its customers to establish data connections to all municipal departments and cut the overall time for service handling by more than 50 percent. These improvements have cemented Huawei's belief that residents should only queue up once for all administrative services – a practical reality.
Huawei's all-flash data center solutions include OceanStor all-flash storage, OceanProtect data protection, Data Management Engine full-lifecycle intelligent O&M, and the NVMe over Fabrics plus (NoF+) high-speed storage network.
To date, it has served more than 240 financial companies, 160 carriers, 1,140 government organizations and 330 other enterprises. With ongoing investment in ground breaking technologies that offer faster, better, and more powerful data centers, Huawei's green, reliable, and intelligent data centers place enterprises of all shapes and sizes in pole position, driving progress forward.